Roko Leni Ukić from Cedevita Olimpija to Split
Tuesday, 05. January 2021 at 18:27
Roko Leni Ukić has left the ranks of Cedevita Olimpija of Ljubljana and moved to Split, where he has started his career.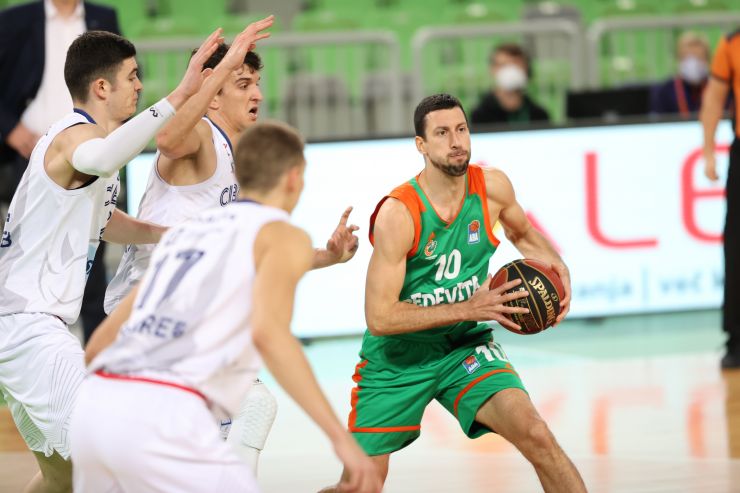 Roko Leni Ukic (Photo: Cedevita Olimpija/Ales Fevzer)
Roko Leni Ukić is the new Split player and after the first half of the season, he arrived to the ranks of the club, where he started his career. It is expected for Ukić to put on his yellow jersey on Saturday, when Budućnost VOLI is coming to Gripe in the 14th round of the ABA League season.
Ukić left Gripe in 2005 as a 20-year old and is coming back to his hometown club, whose captain he became with 17 years of age.
--------------------
Roko Leni Ukić iz Cedevita Olimpije u Split
Roko Leni Ukić napustio je redove ljubljanske Cedevita Olimpije i prešao u Split, gdje je i započeo svoju bogatu karieru.
Roko Leni Ukić novi je igrač Splita, nakon prvog dijela ABA lige stigao je u redove kluba u kojem je počeo karijeru. Žuti dres Ukić će odjenuti u subotu kada u sklopu 14. kola ABA lige na Gripe stiže Budućnost.
Ukić je s Gripa otišao 2005. godine kao 20-godišnjak i stiže ponovno u matičnom klubu čiji je kapetan postao s 17 godina.