Spars Ilidža win the thriller vs. Sutjeska
Tuesday, 14. December 2021 at 20:59
Spars Ilidža made the key 7:0 run in the final minute to win the match vs. Sutjeska.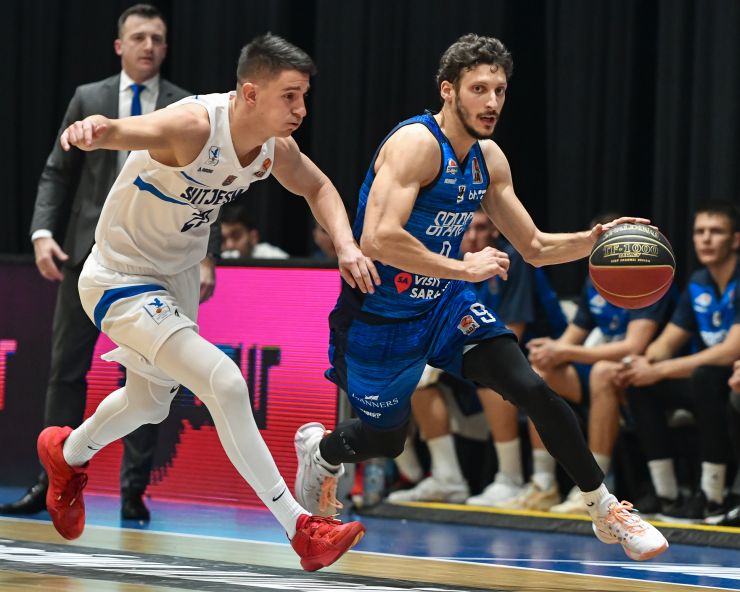 (Photo: ABA League 2/Dragana Stjepanovic)
ABA League 2 Round 5, Tuesday, 14 December 2021:
Sutjeska - SPARS ILIDŽA 79:86 (19:23, 20:15, 18:21, 22:27)
Spars Ilidža have prevailed over Sutjeska after a real thriller in the final moments of the game. The two sides fought a hard battle for 39 minutes and they were all tied at the start of the last minute – 79:79.
And then Spars Ilidža made the key 7:0 run to win the game.
Everything started with the big 3-pointer made by Mašan Vrbica who put his team in front – 82:79, while after Radosav Spasojević missed a 3-pointer that would have tied the game for Sutjeska, Almir Hasandić scored 4 consecutive points for Spars Ilidža to make the final score – 86:79.
Spars Ilidža now have the overall score of 3-2, while Sutjeska are at 2-3.