Igokea m:tel claimed their 9th BiH National Championship trophy
Thursday, 25. May 2023 at 15:17
In the third game of the Finals of the Bosnia and Herzegovina National Championship, Igokea m:tel have claimed an overtime win and swept the series 3:0 in victories, to win their ninth domestic championship trophy.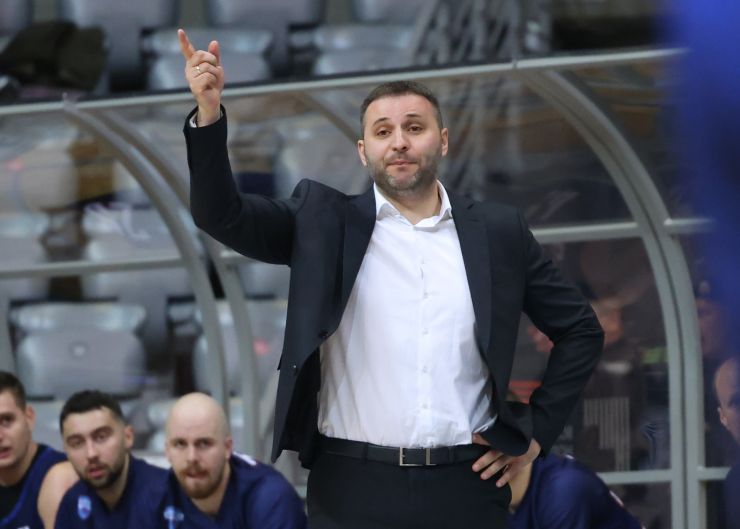 Vladimir Jovanovic (Photo: Zadar/Zvonko Kucelin)
Igokea m:tel are celebrating their ninth Bosnia and Herzegovina National Championship trophy, as they have swept the Final series 3:0, with their third win grabbed on Thursday, when they have claimed an overtime win over Borac WWIN of Banja Luka at home in their Laktaši Sports Hall.
Igosi have been in front by 6 points by halftime (40:34), by 13 after 3 quarters, but have allowed the visiting team to score 30 points in the final period of the regular part of the game, which Borac used to tie the game at 74:74 after 40 minutes of the game. However, in the overtime, the Laktaši squad have took control of the court once more and prevailed with the final score of 89:83.
For Igokea m:tel Bryant Crawford shined, as he scored 34 points, while Stefan Đorđević added 15.
On their way towards the Finals, Igokea m:tel have prevailed over OKK Spars Ilidža in the Quarterfinals (2:0) and Budućnost Bijeljina (2:0) in the Semifinals.
BiH National Championship Finals, Round 3, Thursday, 25 May 2023:
IGOKEA M:TEL – Borac WWIN 89:83 (23:24, 17:10, 17:10, 17:30, 15:9) / * - 3:0 in the series
Crawford 34, Đorđević 15 | Rebec 24, Langović 23.