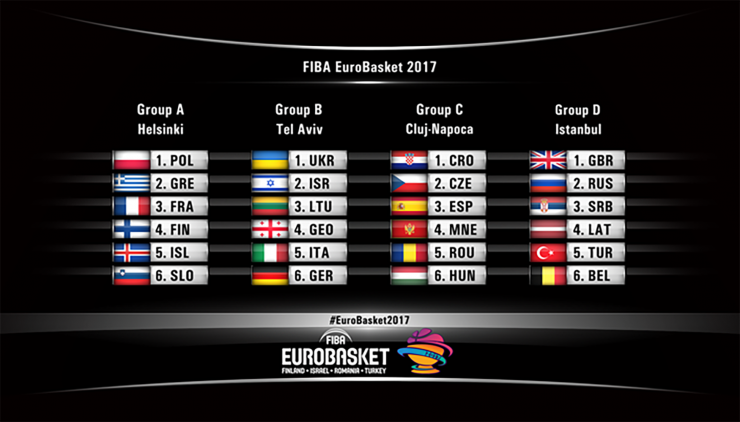 Four ABA League countries, that have qualified for the EuroBasket2017, have received their First Round opponents at the draw, that took place in Istanbul.
Slovenia will compete in Helsinki, Finland in the Group A, where they will face Poland, Greece, France, Finland and Iceland.
Croatia and Montenegro have been drawn into Group C, which will take place in Cluj-Napoca, Romania, where they will compete alongside Czech Republic, Spain, Romania and Hungary.
Serbia will compete in Group D in Istanbul, Turkey, where their rivals will be Great Britain, Russia, Latvia, Turkey and Belgium.