It all begins in Zagreb - Cedevita host Partizan NIS
Friday, 17. March 2017 at 14:10
It's time! The 2016/17 ABA League Playoffs will start on Saturday evening with the clash between Cedevita and Partizan NIS.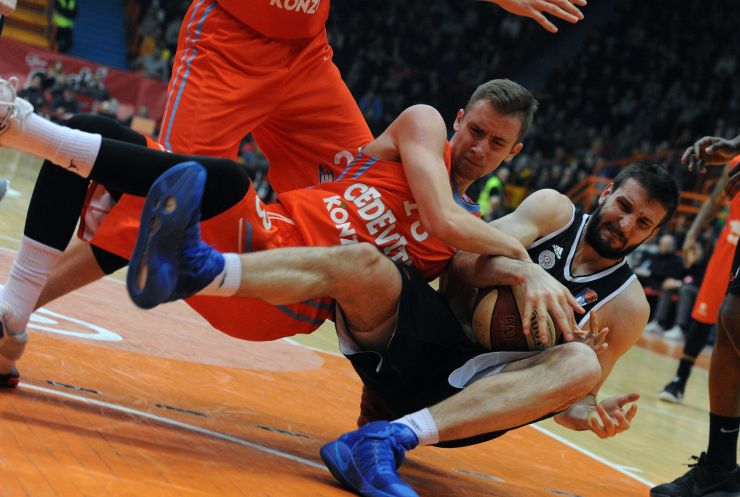 Dzanan Musa, Stefan Bircevic (Photo: Cedevita/Marin Susic)
ABA League Playoffs, Semi-Finals, Game 1, Saturday, 18.3.2017:
Where? Dom sportova, Zagreb
When? 19:00
Story of the game: Home court advantage is always an important thing to have in the Playoffs games, white it is especially a big thing here in ABA League where the fans are definitely the 6th player of their teams. In the 2016/17 semifinals Cedevita will have a home court advantage against Partizan NIS, therefore Saturday will be quite a special basketball day in Zagreb.
It is expected that Cedevita's home Dom sportova will be fully packed for this match, because the fans are well aware of the importance of Game 1. Whoever wins this game will be on halfway of reaching the big finals.
Still, if someone is used to play in loud gyms that it is Partizan NIS. The black & white crew are coming to Zagreb fully determined to make a break, which would give them such a valuable lead in the series. If they do that, then Partizan NIS will have a match point in Belgrade, in front of their crowd...
As far as this season is concerned, Cedevita defeated Partizan NIS in both games in the regular season. The Orange team triumphed in Belgrade by 97:87, while the final score of the game in Zagreb was 79:67.
Match-up in focus: Miro Bilan has once again proved to everyone that he is one of the best centers in the region. Cedevita's big guy was chosen in the ideal lineup of the ABA League regular season, while he has been playing in excellent form lately. On the other side, Uroš Luković of Partizan NIS is the top blocker of the season and is therefore one of the key figures in the black & white squad. This duel will decide many things in the upcoming clash.
Head to head in regional league: In total 10:8; In Zagreb 8:1.