Game two: Partizan wish to level the series at home court
Friday, 24. March 2017 at 12:14
In the second game of the semi-final series of the season, Partizan NIS will try their best in order to tie the series against Cedevita with 1:1. Will the help of their crowd be big enough for them in order to celebrate this time?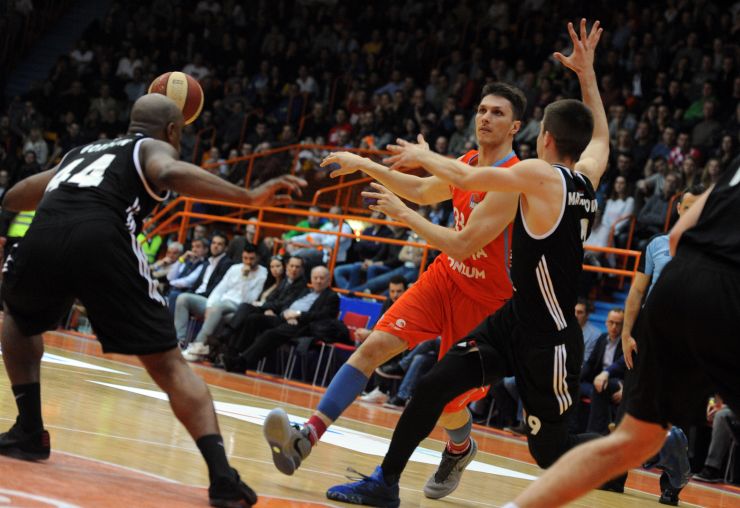 Marko Tomas (Photo: Cedevita/Marin Susic)
ABA League Playoffs, Semi-Finals, Game 2, Saturday, 25.3.2017:
Where? Aleksandar Nikolić Hall, Belgrade
When? 20:00
Story of the game: Home court advantage is always an important thing to have in the Playoffs games, white it is especially a big thing here in ABA League where the fans are definitely the 6th player of their teams. In the first game of the series Cedevita took advantage of it and now it is Partizan NIS turn – can they do the same?
The first time they met this season in Belgrade, Cedevita came out on top – and so did they the other two times the two sides have met. Is it time for the black and white to do it for the first time in front of their traditionally passionate crowd in Aleksandar Nikolić Hall?
As far as this season is concerned, Cedevita defeated Partizan NIS in all three games in the regular season. In the regular season the Orange team triumphed in Belgrade by 97:87, while the final score of the game in Zagreb was 79:67. In the first round of the Playoffs, Veljko Mršić's squad prevailed 83:76.
Match-up in focus: A lot will depend on the outcome of the battle at the point guard position where the home team's top scorer (15.04) and top passer (3.75 apg) Will Hatcher will take on Cedevita's top scorer (17.06) and top passer (3.75 apg) Ryan Boatright. The outcome of this clash, if one of them manages to limit another, can well decide the outcome of the game - and the series as well.
Head to head in regional league: In total 8:11; In Belgrade 7:2.