Who will play in the ABA League Finals - Cedevita or Partizan NIS
Saturday, 01. April 2017 at 19:03
Everything will be decided on Sunday in Zagreb when Cedevita host Partizan NIS in Game 3 of the ABA League Semi-Finals.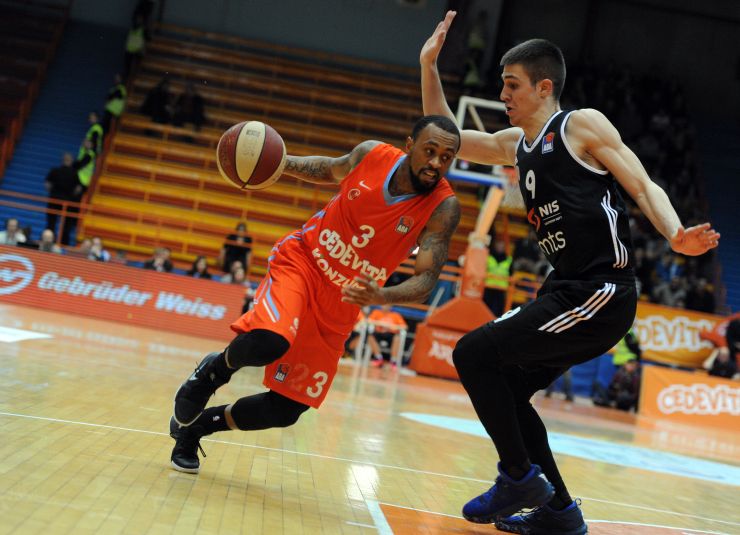 Ryan Boatright (Photo: Cedevita/Marin Susic)
ABA League Playoffs, Semi-Finals, Game 3, Sunday, 2.4.2017:
Where? Dom sportova, Zagreb
When? 19:00
Story of the game: For both sides this is the most important game of the season. The math is quite clear here - Whoever wins the match will advance to the ABA League Finals. The other one will finish the 2016/17 season without having a chance to win the trophy.
Are you ready for the 3rd round of this super exciting clash between Cedevita and Partizan NIS?
Here are some things you need to know before Game 3. It will be played on Sunday, at 19:00, while Cedevita will have the home court advantage. And, it is not a small advantage at all. You have all seen that neither team have managed to score an away win in the 2016/17 ABA League Playoffs so far. Anyway, Dom sportova in Zagreb will definitely be fully packed and the hosts will have a big support from their fans.
On the other side Partizan NIS will try to beat Cedevita in their gym for the first time since 2013. That was also the only away win for Partizan NIS in their head to head score against Cedevita! But, if you ask anyone from the black & white crew, they will all tell you that tradition will not matter on Sunday evening. They are coming to Zagreb to win a ticket for the Finals.
Match-up in focus: You all know which players we have chosen for this match-up. Ryan Boatright (Cedevita) vs. Will Hatcher (Partizan NIS). Two outstanding scores on opposite sides. Only one can go into the finals...
Head to head in regional league: In total 11:9; In Zagreb 9:1.