Langston Hall first reinforcement of Cibona
Saturday, 17. June 2017 at 18:33
After the club has solved the question of its head coach for the forthcoming season, Cibosi have received the name of their first reinforcement in court.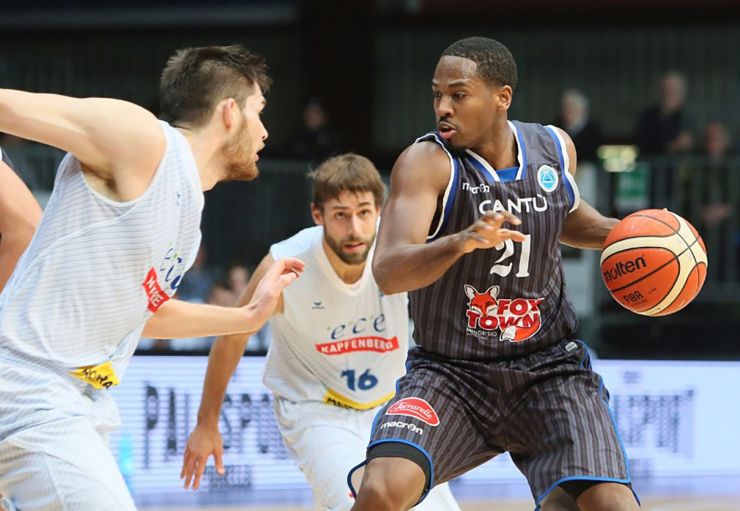 Langston Hall (Photo: fibaeurope.com)
It is the 25-year old point guard Langston Hall, the American with experience of playing in Europe for teams like Giorgio Tesi Pistoia and Pallacanestro Cantu, as well as German Telekom Baskets Bonn.
Last season he played for Kolossos of Rhodes, for which he averaged 10.6 points, 4.1 assists and 3.3 rebounds per game and with Cibona he agreed upon a 1-year contract.
--------------------
Langston Hall prvo pojačanje Cibone
Nakon što je klub riješio pitanje trenera za sljedeću sezonu, Cibosi su dobili novo pojačanje i na terenu.
Riječ je o 25-godišnjem playmakeru Langston Hall-u, Amerikancu s iskustvom igranja po europskim klubovima među kojima su talijanski Giorgio Tesi Pistoia i Pallacanestro Cantu te njemački Telekom Baskets Bonn.
Prošle sezone igrao je za grčki Kolossos Rodou za kojeg je u prosjeku bilježio 10,6 poena, 4,1 dodavanja i 3,3 skoka po utakmici, a s Cibonom je potpisao ugovor na godinu dana.