Andrija Stipanović is the 2017 ABA Super Cup MVP
Saturday, 23. September 2017 at 20:07
Cedevita's big man Andrija Stipanović is chosen to be the most valuable individual of the 2017 ABA Super Cup, where he led his Cedevita to the first ever ABA Super Cup trophy.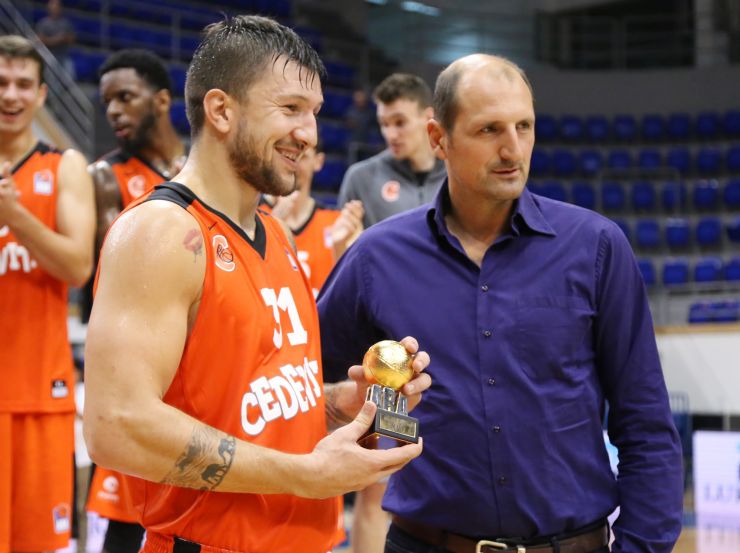 Andrija Stipanovic (Photo: Mornar/Media Pro)
Andrija Stipanović was lethal in the final game of the tournament in Topolica Sports Hall in Bar, where he achieved 20 points, 9 rebounds and 3 assists, for the valuation of 27.
He was also notable for the Zagreb squad throughout the tournament, as his scoring average was 13 points per game, which made him one of the key players of the squad, led from the bench by Jure Zdovc.