MVP of November: Milko Bjelica (Crvena zvezda mts)
Tuesday, 28. November 2017 at 11:00
The second month of the 2017/18 season is behind us and we have the second monthly MVP this season. After Partizan NIS guard Patrick Miller has earned it last month, it is Milko Bjelica of Crvena zvezda mts this time around. The player has also won the MVP of 7th round award previously.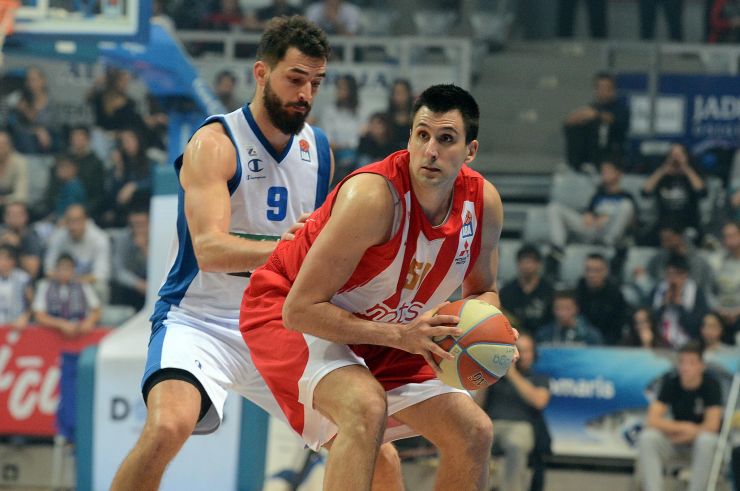 Milko Bjelica (Photo: Zadar/Zvonko Kucelin)
Milko Bjelica has proven, throughout the month of November, his dominance at the ABA League courts wherever he has appeared and besides the fact that he finished the month as the statistically the most efficient player, he deserved himself the award with his contribution to the team's success – Crvena zvezda mts have won all three of their games this month and are currently occupying the second place in the league's standings.
The excellent power forward in the ranks of the red and white averaged 24.5 points, 4 rebounds 2 assists and a valuation of 28.5 during the games of Crvena zvezda mts, which puts him on the first place in the rankings in valuation of the month of November.
Take a look at some of the best plays of Milko Bjelica in the ABA League courts during the month of November: