2017/18 Top Prospect: Džanan Musa (Cedevita)
Tuesday, 13. March 2018 at 11:00
Džanan Musa of Cedevita has been selected the 2017/18 ABA League Top Prospect in the voting of the ABA League coaches, fans and the ABA League itself. He won the contest ahead of Goga Bitadze of Mega Bemax and Aleksa Radanov of FMP.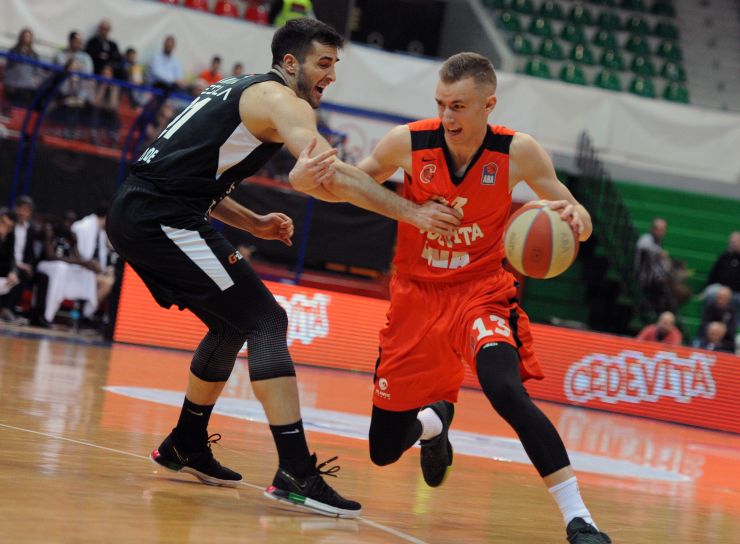 Dzanan Musa (Photo: Cedevita/Marin Susic)
It's official - young gun Džanan Musa of Cedevita is the best young player of the season in the ABA League, as won this title in the voting contest of the head coaches of ABA League teams, ABA League fans and the ABA League commission.
The excellent guard of the Zagreb side has finished the voting with a total of 64% combined votes, ahead of Goga Bitadze of Mega Bemax, who had 16% and Aleksa Radanov FMP, who finished the voting with 5% of combined votes.
Let's mention that Džanan Musa was the best in votings of both fans and head coaches of the ABA League sides, which makes his achievement even more impressive. He also got the vote of the ABA League commission.
For Džanan Musa this has been the third season with the Cedevita senior team and it has for sure been the one in which he gained full affirmation, as he became the undisputed leader of the Zagreb ABA League powerhouse. The 18-year old was averaging 13.6 points, 3.4 rebounds, 1.6 assists, 1.2 steals and a valuation of 15.9. Therefore, we can conclude that he has earned himself the Top Prospect title fully deservedly!
Check out some of the best plays of Džanan Musa during the 2017/18 season!