Cibona extend contract with Bilinovac
Friday, 15. June 2018 at 11:58
Josip Bilinovac will remain among the Wolves.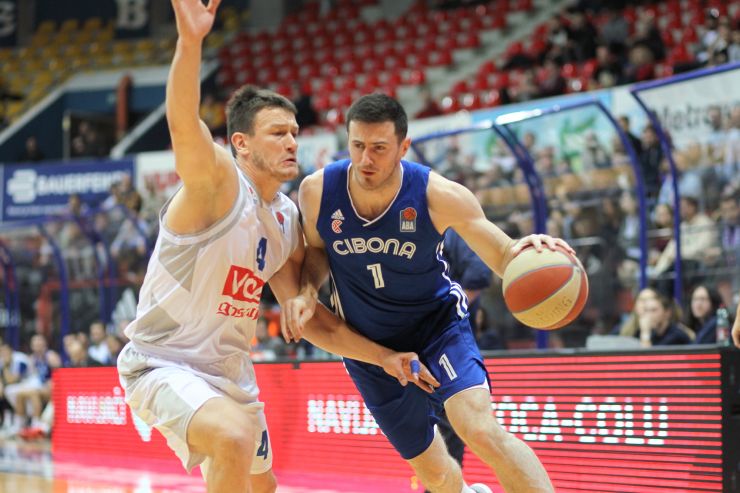 Josip Bilinovac (Photo: Cibona/Zeljko Baksaj, Gordan Lausic & Domagoj Vranar)
ABA League teams are quite busy this Friday.
Cibona announced that they have extended contract with Josip Bilinovac for 2 more years! This 27-year old guard arrived in the club last summer, while he averaged 5.1 points, 2.1 rebounds and 1.6 assists per match in the 2017/18 ABA League season.
Recall that Cibona had already announced Ivan Velić as their new head coach, while the info about Bilinovac was the first update on the 2018/19 team roster.
--------------
Bilinovac ostaje pod Tornjem
Košarkaški klub Cibona produžila je ugovor sa 27-godišnjim Josipom Bilinovcem.
Bilinovac je došao u klub prošle godine te je tijekom cijele sezone pružao odlične partije u dresu Cibone. Ugovor s igračem produžen je na još dvije godine.