Igokea signed with Johnson and Adamović, extended with Janković
Tuesday, 18. September 2018 at 13:28
Igokea is getting stronger and stronger each day as the new season of the ABA League is approaching. They have signed with former NBA and EuroLeague player Orlando Johnson, their former player Filip Adamović and first professional contract with Aljoša Janković.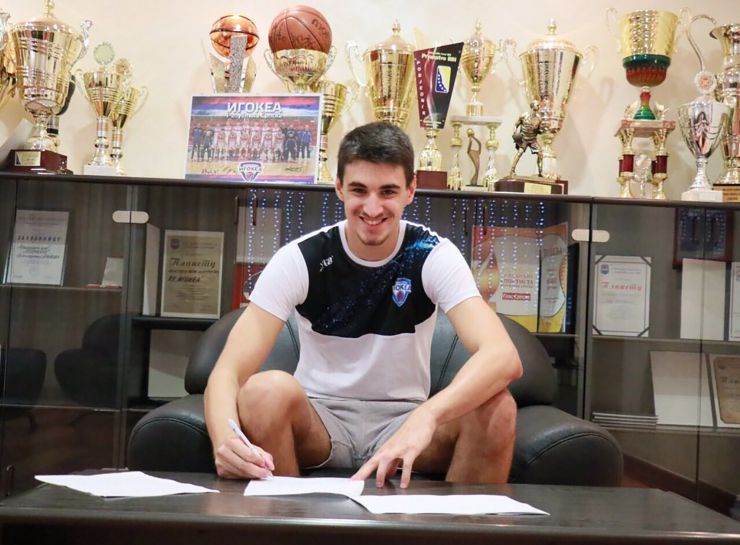 Aljoša Janković (Photo: Igokea)
Igokea are reinforcing its squad ahead of the new ABA League season and are confirming their high ambitions, with less than two weeks until ABA League's tip-off.
They have brought in Orlando Johnson, who is coming to Laktaši from Al-Riyadi of Lebanon. The player has invaluable NBA and EuroLeague experience, as he used to play for teams such as Phoenix Suns, New Orleans Pelicans, Indiana Pacers, Sacramento Kings, Laboral Kutxa and others. Last season he averaged 7.6 points and 2.2 rebounds per game in the EuroLeague, playing with Unics.
Filip Adamović is returning home, to Igokea, after several seasons spent abroad in Romania and Belarus. Last season he averaged 9.7 points, 4.8 assists and 2.8 rebounds per game with Tsmoki-Minsk in the Basketball Champions League.
Aljoša Janković is the child of Igokea and he signed the first professional, 4-year contract with his club. This will be his first season in the ABA League.
---------------------
Igokea potpisala sa Johnsonom i Adamovićem, produžila sa Jankovićem
Igokea se pojačava svakim danom kako se bliži nova sezona ABA lige. Potpisali su ugovor sa bivšim igračem iz NBA i Evrolige Orlandom Johnsonom, kao i svojim bivšim igračem Filipom Adamovićem. Svoj prvi profesionalni ugovor je potpisao i Aljoša Janković.
Igokea pojačava svoju ekipu uoči početka sezone u ABA ligi i potvrđuje svoje visoke ambicije, manje od dve nedelje prije početka ABA lige.
U Laktaše dolazi Orlando Johnson, koji stiže iz Al-Riyadia iz Libana. Igrač ima bogato iskustvo igranja u NBA i Evroligi, gdje je igrao za timve poput Finiks Sansa, Nju Orlins Pelikansa, Indiana Pejsersa, Sakramento Kingsa, Laboral Kuće i ostalih. U prošloj sezoni je u prosjeku postizao 7,6 poena i 2,2 skoka igrajući Evroligu sa Uniksom.
Filip Adamović se vraća kući u Igokeu nakon nekoliko sezona provedenih u Rumuniji i Belorusiji. U prošloj sezoni je u prosjeku postizao 9,7 poena, 4,8 asistencije i 2,8 skoka po utakmici u Ligi šampona, igrajući za Cmoki iz Minska.
Aljoša Janković, dijete Igokee, je potpisao 4-godišnji ugovor, njegov prvi profesionalni u karijeri. Ovo će biti njegova prva sezona u ABA ligi.