MVP of November: Dragan Apić (FMP)
Tuesday, 04. December 2018 at 10:00
We have the second monthly MVP of the 2018/19 season. It is Dragan Apić of FMP.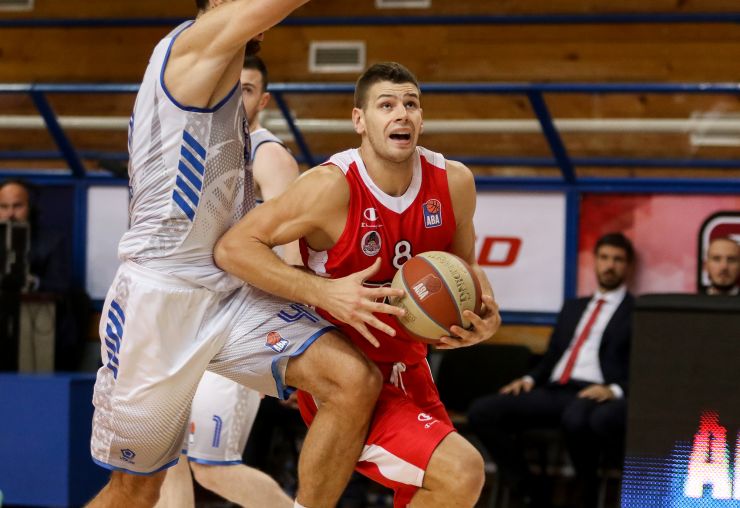 Dragan Apic (Photo: FMP)
Dragan Apić has proven, throughout the month of November, his dominance at the ABA League courts wherever he has appeared and besides the fact that he finished the month as the most efficient player, he deserved himself the award with his contribution to the team's success – FMP have won two of their four games during this month and are placed only one win beneath the Playoffs zone.
The excellent center in the ranks of the panthers averaged 19.25 points, 7 rebounds, 1.75 assists and a valuation of 29 during the games of FMP, which puts him on the first place in the rankings in valuation of the month of November.
The youngster pointed out that he is satisfied with the beginning of the season, not only thanks to his performance, but especially for his team's success: "We can be satisfied with the way we have begun the season. We are a young team and we are trying to make progress from game to game. I believe that it would look much better as the time passes by. Personally, I have fit into the coach's system well and besides that I have great cooperation with my teammates and I am doing what is necessary for the best possible results of the team."
And how did playing for FMP help the big man develop as a young player and shine the way he does? "FMP is a club that doesn't have a huge pressure of results and that is giving chance to youngsters. All of them are working hard and together we are focused in this direction."
In the past, he has also had a chance to work within one of the most successful systems in the region nowadays – Crvena zvezda mts. Apić explains what it meant to him: "I believe that through everyday work with the experienced players I have managed to learn things which can be noticed in my game."
And for sure we do notice them this season!
Check out some fancy plays by Dragan Apić from the month of November: