Zubčić leaving Igokea
Tuesday, 08. January 2019 at 22:24
Ahead of the 15th round of the ABA League season, Tomislav Zubčić left Igokea.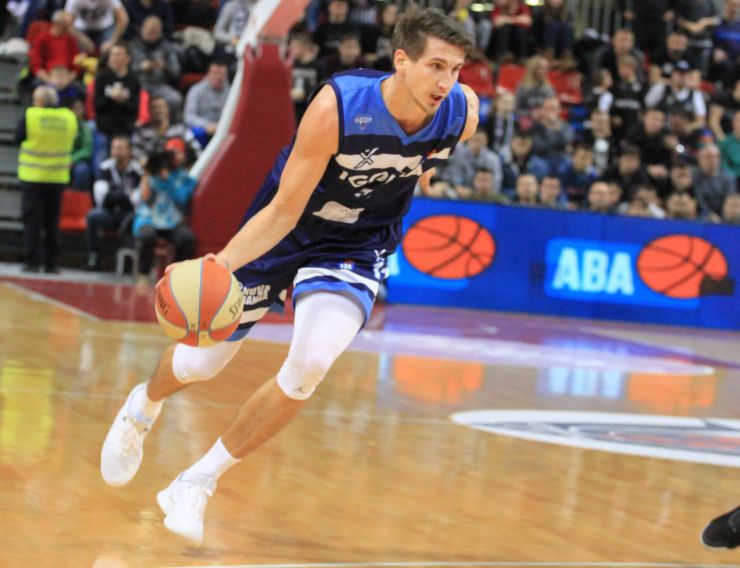 Tomislav Zubcic (Photo: Igokea/Nenad Vuruna)
Igokea will be continuing the season in the ABA League without Tomislav Zubčić on their squad. With buyout payed to Igokea, the Croatian international is moving from Igokea to Manresa, a member of the Spanish Endesa League.
This season, Zubčić used to be the top scorer of Igokea with 19 points scored per game, while adding 3.6 rebounds, 1.3 steals and 1.1 assists per game. He arrived to the ranks of Igokea from the German side Telekom Baskets Bonn ahead of the beginning of the season.
--------------------
Zubčić napušta Igokeu
Igokeu je pred 15. kolo ABA lige napustio Tomislav Zubčić.
Igokea nastavlja sezonu u ABA ligi bez Tomislava Zubčića. Hrvatski reprezentativac se uz obeštećenje iz Igokee seli u Manresu, člana Endesa lige Španije.
U dosadašnjem toku sezone, Zubčić je bio prvi strelac Igokee sa 19 poena po utakmici, a tome je u prosjeku dodavao i 3,6 skoka, 1,3 ukradene lopte i 1,1 asistencije po utakmici. U redove Igokee je stigao iz njemačkog Telekom Baskets Bonna.