Koper Primorska win the clash of the champions
Thursday, 26. September 2019 at 19:58
Koper Primorska defeated Crvena zvezda mts in the 2019 ABA Super Cup Quarter-Finals!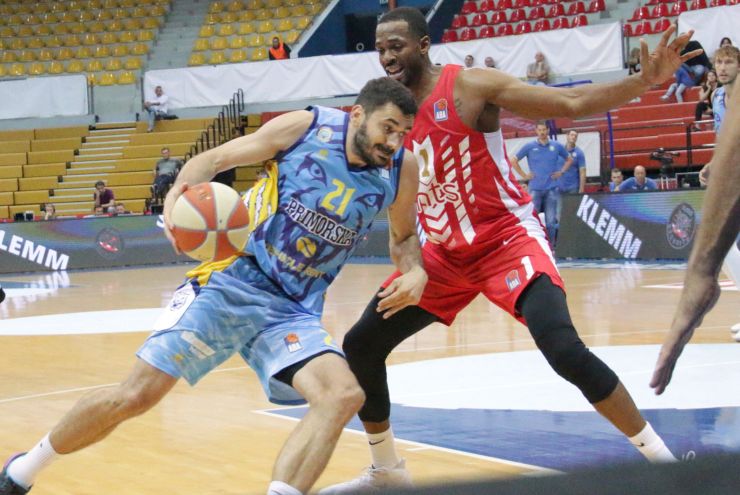 Marko Jagodic Kuridza (Photo: Cibona/Zeljko Baksaj)
2019 ABA Super Cup, Quarter-Finals:
Crvena zvezda mts - KOPER PRIMORSKA 82:88 (26:25, 15:21, 21:23, 20:19)
Game recap: We have a big uspet already in the first day of the 2019 ABA Super Cup! The ABA 1 newcomers Koper Primorska defeated the reigning ABA 1 and ABA Super Cup champions Crvena zvezda mts! The Tigers were simply brilliant in this match, especially offensively as they managed to score 88 points against one of the best defensive teams in the region. As a reward, they advanced to the semi-finals where they will face another Belgrade giant Partizan NIS.
Key moments: Koper Primorska needed some time to get into the right rhythm this evening. They were down by 20:11 in the middle of the opening quarter, but then they started playing some truly impressive basketball. The Tigers reduced their deficit to just one point until the end of the 1st quarter, while then they took over the lead already at the start of the 2nd period…. And they have remained in front until the end of the match.
Man of the match: Marko Jagodić Kuridža has won the battle against Crvena zvezda mts centers. The last season's ABA 2 Playoffs MVP finished this match with 18 points and 9 rebounds, while his overall index rating was 27.
Can't trick the stats: You don't see often that some team has more rebounds than Crvena zvezda mts. But, this evening Koper Primorska had 8 more than the red & whites! On top of that, Koper Primorska squad also had 6 more assists than their rivals.