Rashawn Thomas is the MVP of the 2019 ABA Super Cup
Sunday, 29. September 2019 at 18:05
Partizan NIS newcomer shined at the 2019 ABA Super Cup.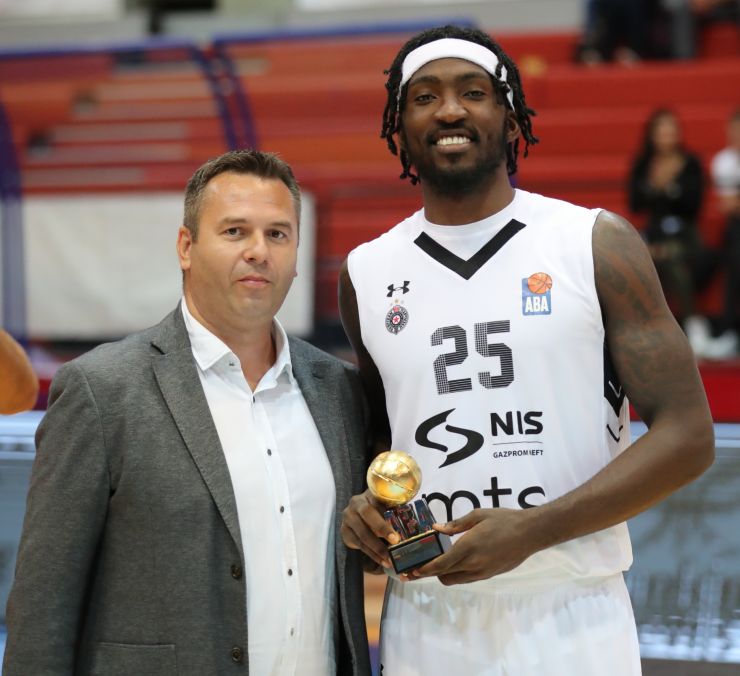 Rashawn Thomas (Photo: Cibona/Zeljko Baksaj)
Last week, he was voted the favorite newcomer by Partizan NIS fans, while this evening he won an even more prestigious award. Rashawn Thomas is the MVP of the 2019 ABA Super Cup!
American power forward was simply brilliant throughout the whole tournament. He averaged 15.7 points and 8.3 rebounds per game, while his average index rating was 21.
Congratulations, Rashawn!