What a game! Budućnost beat Cedevita in a thrilling ending!
Monday, 21. January 2019 at 17:58
The race for the 2nd spot in the regular season has just become very, very interesting...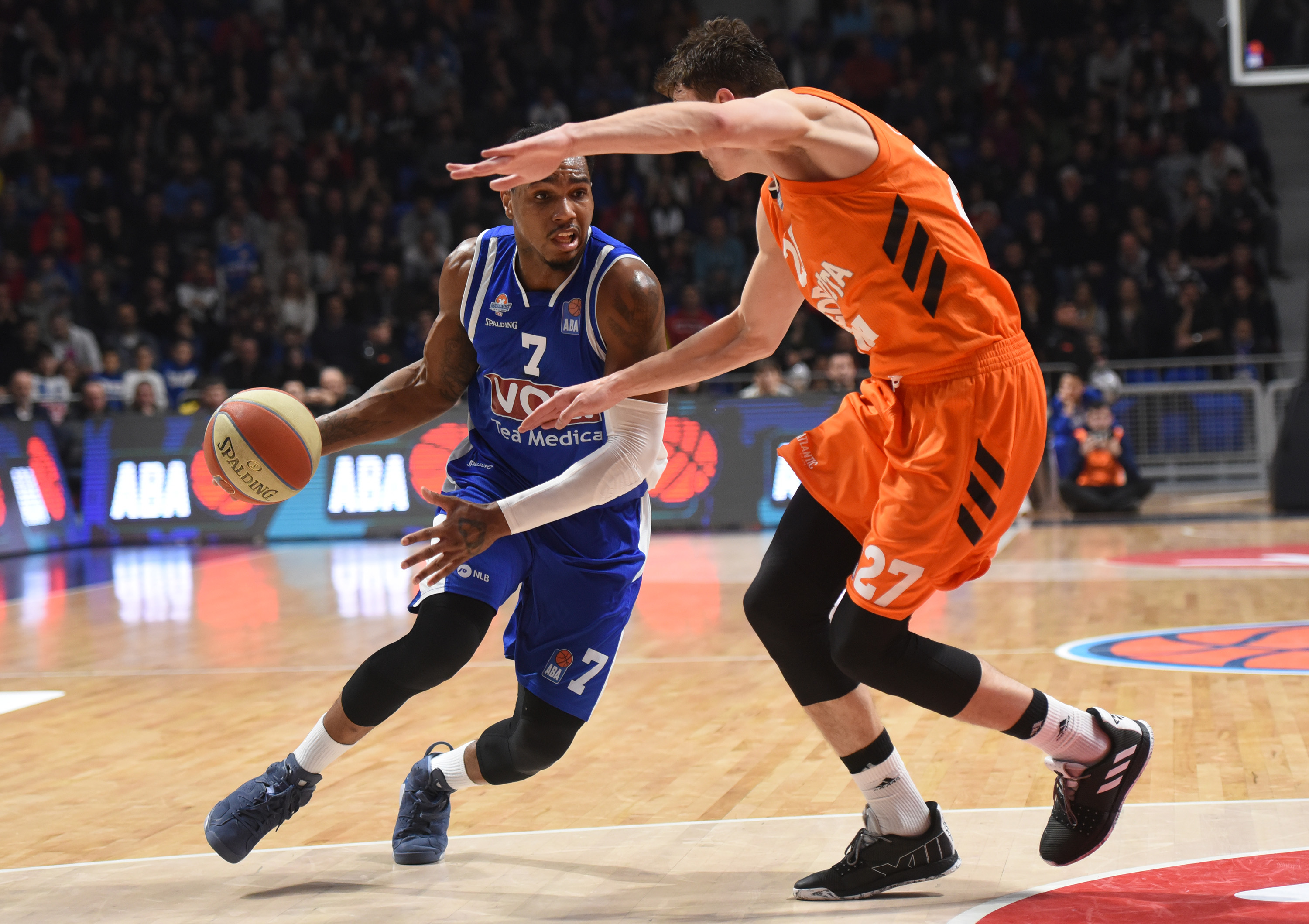 Coty Clarke (Photo: Buducnost VOLI)
ABA League Round 16, Monday, 21.1.2019:
BUDUĆNOST VOLI - Cedevita 80:78 (21:22, 19:20, 20:19, 20:17)
Game recap: What a game! Budućnost VOLI and Cedevita have just added another spectacular match to their rivarly, while this time it was the Blue side who triumphed. Therefore, the battle for the 2nd spot has become very, very exciting. Budućnost VOLI and Cedevita have the same overall score (11-5), Partizan NIS are just behind (10-5), while Mega Bemax are not giving up (9-6).
It is worth mentioning that Cedevita have a better head to head score against Budućnost VOLI and Partizan NIS.
Key moments: The visitors were so close to take the win in this derby match. They were up by 76:68, with 4 minutes left on the game clock. But, then Budućnost VOLI head coach Jasmin Repeša called for a time out and changed everything. After the break, the home side made the crucial 12:0 run and took over the lead – 80:76! Still, it was not over as Cedevita had one last chance to take this game into overtime, but Jacob Pullen got blocked by Norris Cole at the buzzer.
Man of the match: Earl Clark had the highest index rating in the winning team (25), but the X-Factor this evening was his teammate Coty Clarke. He had 10 points and 8 rebounds, while his offensive rebounds and the 3-pointer late in the 4th quarter gave Budućnost VOLI the final push toward this win.
Can't trick the stats: Offensive rebounds! Budućnost VOLI had 13, while couple of them came in the crucial moments of the 4th quarter.