FMP are back on the winning track
Friday, 08. November 2019 at 19:59
The Panthers defeated Mornar in this week's match of the round.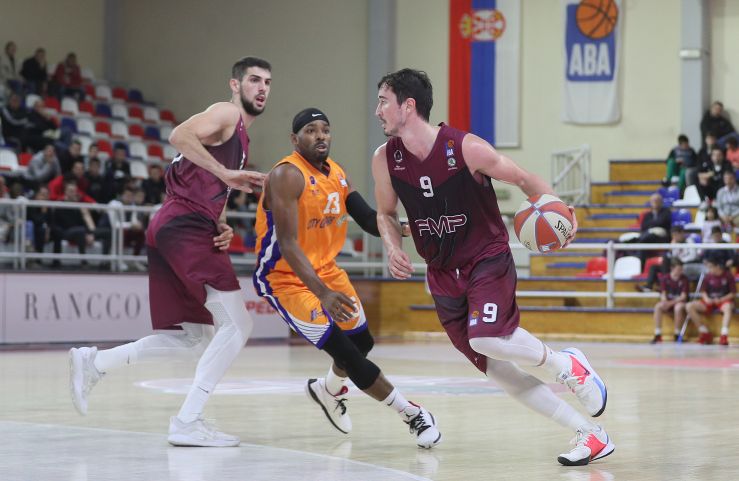 Stefan Pot (Photo: FMP)
ABA League Round 6, Friday, 8.11.2019:
FMP - Mornar 92:83 (19:18, 30:28, 23:13, 20:24)
Game recap: FMP have returned on the winning path after beating Mornar in this week's match of the round. The Panthers have been in front throughout the whole match and they scored well-deserved win. This means that FMP will spend the night all alone at the top of the standings with the overall score of 5-1. On the other side, Mornar now have the overall score of 3-3.
Key moments: It was the 3rd quarter in which the home team gained the crucial lead. FMP were up by just 3 points at the halftime – 49:46, while on 1 minute before the end of the 3rd quarter the Panthers had a 17-point lead – 72:55. FMP were a dominant force on both ends of court in those moments and by playing in very high rhythm they managed to increase their lead significantly before the start of the last period.
Man of the match: Stefan Pot! FMP's starting point guard was brilliant this evening. Pot scored 17 points, had 7 rebounds and 6 assists, while his overall score was 26. And he was 3/3 for 3-points.
Can't trick the stats: FMP made 16 rebounds more than Mornar tonight! That just shows how much the home team wanted to win this match.