Battle for Playoffs in Belgrade – FMP host Cedevita Olimpija
Friday, 31. January 2020 at 11:59
In the 18th round of the ABA League season, FMP will be hosting Cedevita Olimpija in their FMP Arena on Saturday night.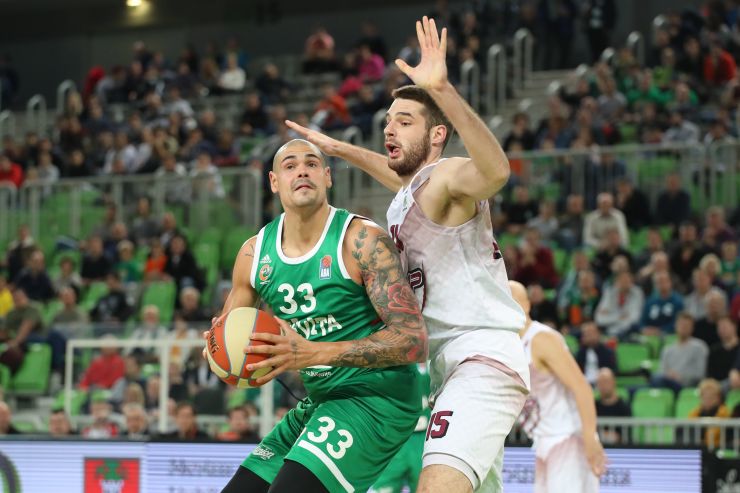 Maik Zirbes (Photo: Cedevita Olimpija/Ales Fevzer)
ABA League Round 18, Saturday, 1.2.2020:
Where? FMP Arena, Belgrade
Where? 19:00
Story of the game: A big game is coming up in Belgrade on Saturday night, as FMP will be hosting Cedevita Olimpija in a battle of two of the most serious competitors for one of the four spots available in the ABA League Playoffs.
And, we could argue that the game is coming in the right time for both squads. Both of them have been in some kind of a crisis lately, as both of them have won only 1 of their last five games and while FMP's winless streak spans on 3 games, Cedevita Olimpija haven't tasted the sweetness of a win for four rounds in a row. So, in the 18th round of the ABA League season one thing is certain – one of the two teams will end their negative streak. But which one will it be?
The two squads have met two times so far this season – for the first time in the Quarter-finals of the ABA Super Cup in Zagreb, when Cedevita Olimpija have prevailed after overtime and for the second time in the regular season, when Cedevita Olimpija have celebrated a tight home-court win.
Can FMP bounce back and get their revenge at home court? Just watch the game and find out!
Match-up in focus: Aleksa Radanov against Jaka Blažič! Two excellent swingmen will stand one against another this time around and it will be an exciting match-up to enjoy. While Aleksa Radnov is currently the second-best scorer of FMP and third when it comes to rebounding, averaging 11.5 points and 4.2 rebounds per game, Jaka Blažič is the second scorer, rebounder and passer of Cedevita Olimpija with an average of 13.8 points, 5 rebounds and 2.6 assists per game.
Head to head in the regional league: In total 0:1; In Belgrade 0:0.