Buducnost VOLI extend contracts with Nikola Ivanović and Aleksa Ilić
Thursday, 14. May 2020 at 17:00
The blue & white troops have started creating the team for the next season.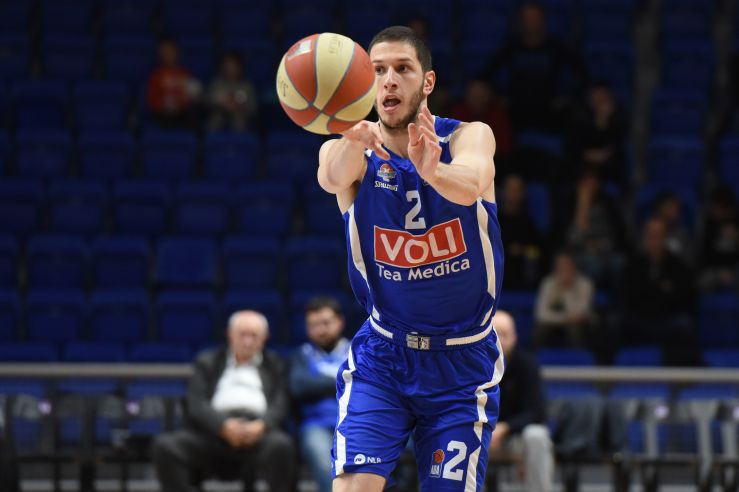 Nikola Ivanovic (Photo: Buducnost VOLI)
Budućnost VOLI announced that they have extended contracts with Nikola Ivanović and Aleksa Ilić! Ivanović signed a new 1-year deal, while Ilić penned a 2-year contract extension.
Nikola Ivanović has been part of Budućnost VOLI from 2011 to 2015, while he then returned to his home-town club in 2017 and had a major role in winning the 2017/18 ABA League championship. The next season will be his 8th with Budućnost VOLI.
Aleksa Ilić has been playing for Budućnost VOLI since 2015 and he was also part of that historic success in 2018 when the blue & whites clinched their 1st ever ABA League crown. The next season will be his 6th with Budućnost VOLI.
------------------------
Nikola Ivanović i Aleksa Ilić produžili ugovore!
Nikola Ivanović i Aleksa Ilić su danas potpisali ugovore i u narednoj sezoni ostaju u Budućnost Voliju. Ivanović je produžio ugovor na jednu sezonu, dok će Ilić biti član našeg kluba još dvije sezone.
Nikoli će ovo biti osma sezona u Budićnost Voliju. Ilić je stigao u klub 2015. godine i sledeća sezona će biti šesta u plavo bijelom dresu.