Josip Bilinovac pens a new 2-year deal with Cibona
Thursday, 06. August 2020 at 22:03
Josip Bilinovac has extended his contract with the Wolves.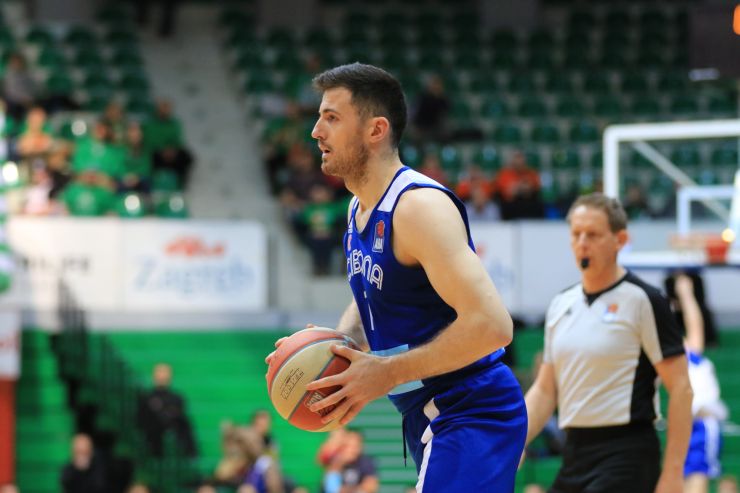 Josip Bilinovac (Photo: Cibona/Zeljko Baksaj & Gordan Lausic & Domagoj Vranar)
More great news for Cibona fans! The club from Zagreb announced that it has extended contract with Josip Bilinovac for 2 more years.
Bilinovac has spent the last 3 years in Cibona, while he averaged 5.3 points, 1.7 rebounds, and 1.8 assist per match in the 2019/20 ABA League championship. He has already joined team trainings.
"I am very happy that I will stay in Cibona for two more years. It is nice to finally get back to trainings and I can hardly wait for the games to start," said Bilinovac.
-----------------
Bilinovac produžio suradnju na 2 godine!
Košarkaški klub Cibona produžila je suradnju s Josipom Bilinovcem na 2 godine.
Bili je još u srijedu odradio test na koronavirus. Test je bio negativan pa je jutros odradio svoj prvi trening s ekipom. Ovo će mu tako biti četvrta sezona u dresu Cibone.
Domagoj Čavlović, direktor Cibone:
- Produžetak ugovora s Bilinovcem smo već najavljivali i planirali otkako smo počeli slagati roster za novu sezonu. Sad smo stavili taj potpis na ugovor i drago nam je da će Josip biti s nama i naredne dvije godine.
Ivan Velić, trener Cibone:
- Potpis Bilinovca je jako bitan potpis za klub. To je igrač koji pokriva više pozicija, može igrati sve pozicije od 1-3. Još bitnije od toga je da je on pravi profesionalac, igrač koji je maksimalno podređen timu. Zajedno sa Marićem i Novačićem će biti velika podrška i sigurnost ovim mladim igračima u ekipi!
Josip Bilinovac, igrač Cibone:
- Iznimno mi je drago što ostajem u Ciboni još 2 sezone. Lijepo se vratiti normalnim treninzima sa klubom nakon ove velike pauze uzrokovane koronavirusom. Jedva čekam da krenu utakmice i nadam se da će se stanje što prije normalizirati kako bi i navijačima bio omogućen ulazak!