Krka score their 9th win in the last 10 games vs. Zadar
Monday, 19. October 2020 at 17:59
The Green troops have once again triumphed in Krešimir Ćosić Hall.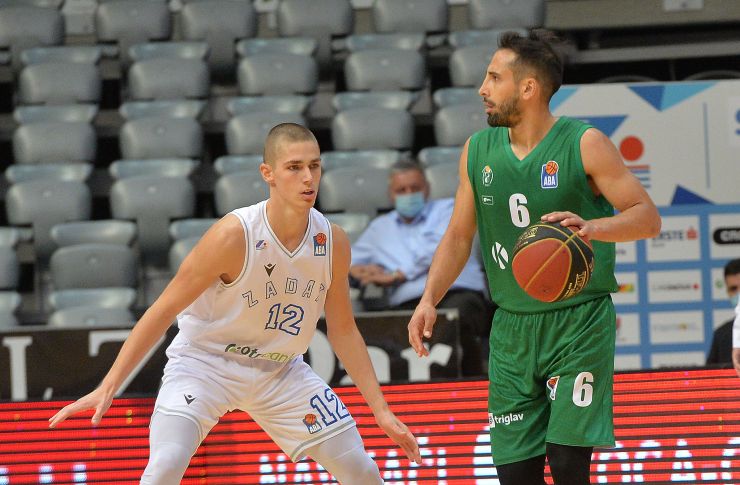 Rok Stipcevic (Photo: Zadar/Zvonko Kucelin)
ABA League Round 3, Monday, 19 October 2020:
Zadar - KRKA 70:73 (18:25, 16:12, 20:18, 16:18)
Game recap: Krka have done it again! The boys from Novo mesto have defeated Zadar on the road in the last game of Round 3 of the 2020/21 ABA League regular season and have therefore continued their amazing winning streak in this rivalry. This was the 5th consecutive road win for Krka in Krešimir Ćosić Hall, while it also important to mention that Krka have scored 9 wins in the last 10 games vs. Zadar in the regional league.
This was the 1st win for Krka in this season, so they now have the overall score of 1-1 (their Round 2 game vs. Igokea was postponed). On the other side, Zadar are still winless after in the 2020/21 ABA League campaign as this was their 3rd defeat in a row since the start of the season.
Key moments: Krka have had the lead throughout the whole match, but Zadar managed to reduce the gap to just 2 points, with 31 seconds left on the clock in the 4th quarter – 71:69. The home team decided not to make a foul as they hoped to defend Krka's following play and then to use the remaining time to tie the score or even take the lead… However, their plan fell apart when Krka's point guard and a former Zadar player Rok Stipčević scored a mid-range jumper for 73:69. With that 2-pointer, Stipčević sealed the win for Krka.
Man of the match: Although this game was quite difficult for Krka's point guard Rok Stipčević to play, simply because Rok have spent so many years playing for Zadar, he managed to put emotions aside and to lead Krka toward a very important road win. Rok Stipčević scored 20 points this evening, including 5 three-pointers and that late 2-pointer that sealed the win for his team.
Can't trick the stats: Zadar had 35 free throws in this match… They made just 19.