Zlatibor pull off another stunning comeback to beat Helios Suns
Wednesday, 18. November 2020 at 20:59
Zlatibor have once again perfermed a major 4th quarter comeback which this time helped them to beat Helios Suns.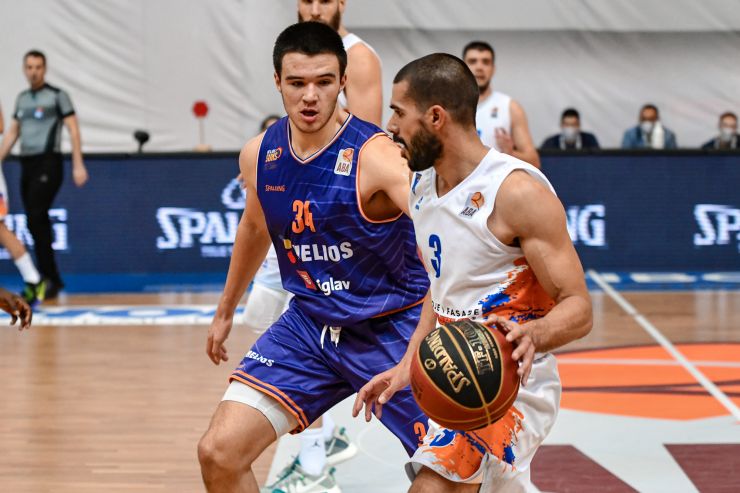 (Photo: ABA League/Dragana Stjepanovic)
2020/21 ABA League 2 Regular Season, Round 4, Wednesday, 18 October, 2020:
ZLATIBOR - Helios Suns 80:73 (19:17, 18:21, 18:24, 25:11)
Zlatibor is the king of comebacks! The league newcomers have once again managed to return from a big deficit and to win the game. This time, they defeated Helios Suns despite being down by 11 points early in the 4th quarter.
In a very exciting ending, the heroes for Zlatibor this evening were Petar Vorkapić and Nemanja Protić. At the score of 74:73 for Zlatibor and with less than 2 minutes left on the game clock, Petar Vorkapić managed to steal the ball and then to make an AND-1 lay-up – 77:73. After that, Helios Suns troops made a turnover on the other side of the court, while in the following play Nemanja Protić made a very difficult 3-point shot at the buzzer to seal the win for Zlatibor – 80:73.
Zlatibor have therefore finished the first out of three regular season tournaments with the overall score of 3-1, while on the other side Helios Suns now have the score of 1-3.