Round 5 AdmiralBet Top Performers
Tuesday, 26. October 2021 at 10:00
We have the top performers of the AdmiralBet ABA League Round 5. Find out which players dominated the statistical categories in the second round of the season.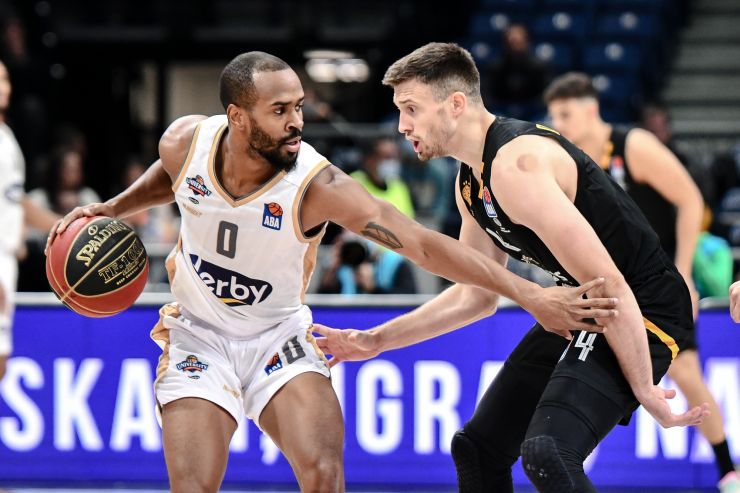 Kyle Vinales (Photo: Partizan NIS/Dragana Stjepanovic)
Points
Once more, the SC Derby point guard Kyle Vinales topped the category of scoring, as he has been the most efficient scorer of the Round 5 in the AdmiralBet ABA League with 32 points, scored in the game against Cibona at home in Morača Sports Hall, Podgorica.
Rebounds
Ognjen Kuzmić has dominated the glass in the game of his Crvena zvezda mts against Mornar on the road in Topolica Sports Hall, Bar, as he grabbed no less than 13 points, leading his team to the valuable win.
Assists
Jose Vildoza shined once more, even as his Cibona haven't managed to triumph in their game on the road in Morača Sports Hall against SC Derby. He had 7 assists, leading the statistical category of passing in the AdmiralBet ABA League Round 5.
Steals
Once more, the title of the "top ball thief" goes to Dalmatia, this time to Zadar, as Pavle Marčinković had no less than 6 steals in the win of his squad against Borac at home in Krešimir Ćosić Arena in Zadar.