Eray Buyukcangaz signed first professional contract
Thursday, 20. January 2022 at 16:24
Eray Buyukcangaz, young Turkish player, has put a pen on his first professional, multi-year contract with SC Derby.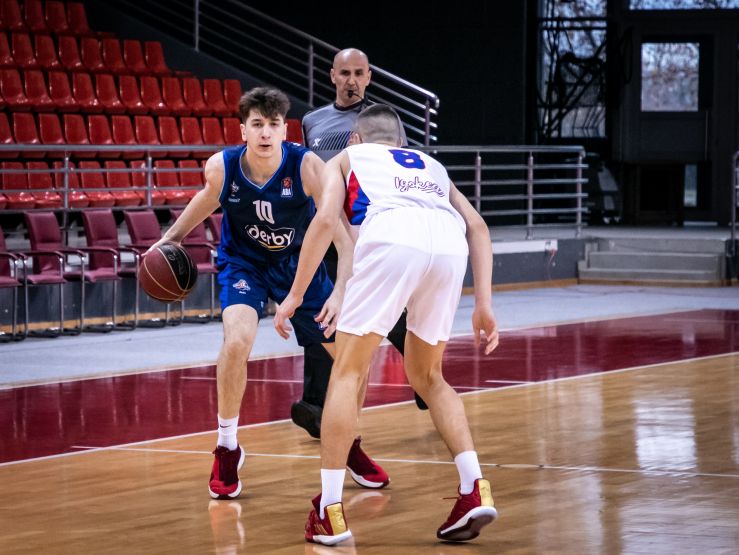 Eray Buyukcangaz (Photo: Igokea/Nikola Vuruna)
Eray Buyukcangaz has been born on 1 January 2004 in Izmir and covers positions of 1 and 2. 18-year old guard is 200 cm tall and has made a debut this season in the AdmiralBet ABA League for the Students and has appeared in three games (Crvena zvezda mts, Cedevita Olimpija and Partizan NIS).
With the U19 team, he has played at the U19 ABA League Championship in Laktaši, where the Students have won all five games and qualified for the Final Tournament.
He has been averaging 6.8 points, 3.4 rebounds and 2.8 assists per game.
--------------------
Eraj Bujukčangaz potpisao prvi profesionalni ugovor
Eraj Bujukčangaz, mladi turski košarkaš, potpisao je prvi profesionalni, višegodišnji ugovor sa ekipom SC Derby.
Eraj je rođen 1. januara 2004. godine u Izmiru u Turskoj a igra na pozicijama 1 i 2.
Osamnaestogodišnji bek je visok 200cm a ove sezone je debitovao u AdmiralBet ABA ligi za "Studente" i nastupio na tri utakmice (Crvena zvezda mts, Cedevita Olimpija, Partizan NIS).
Sa juniorskom ekipom je nastupio na turniru U19 ABA lige u Laktašima gdje su Studenti slavili u svih pet mečeva i plasirali se na finalni turnir.
Prosječno je bilježio 6.8 poena, 3.4 skoka i 2.8 asistencija po meču.