Playoffs MVP: Nemanja Gordić
Saturday, 14. April 2018 at 18:25
Nemanja Gordić is the MVP of the ABA League Playoffs! He deserved himself the honour by taking his team to the trophy as a true leader!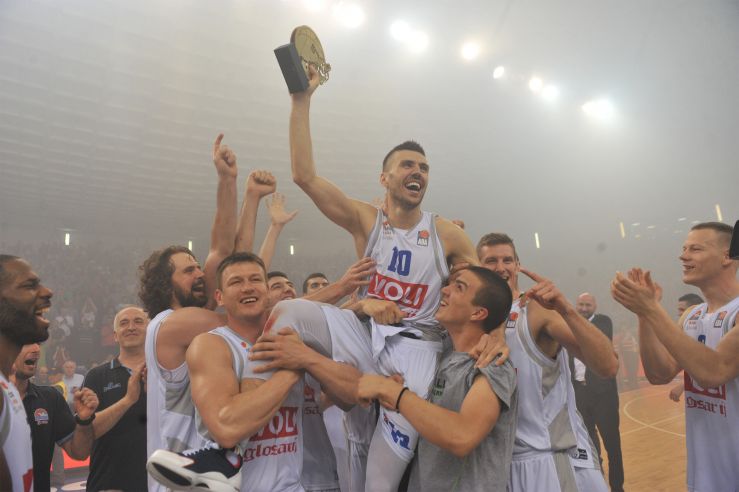 Nemanja Gordic (Photo: Buducnost VOLI)
There has really been no doubt on who would win the trophy of the Playoffs MVP, as it became clear that Budućnost VOLI were taking the champions title. Nemanja Gordić has been the undisputed leader of the blue and white team of Podgorica throughout the semi-final and final series and he took the award fully deservedly!
During the seven games that he has appeared in during the Playoffs, Gordić averaged 17 points, 2.1 rebounds, 3.9 assists, 1.1 assists per game and a valuation of 16.9.