MVP of January: Marcus Paige (Partizan NIS)
Thursday, 31. January 2019 at 09:00
We have the fourth monthly MVP of the 2018/19 season. It is Marcus Paige of Partizan NIS!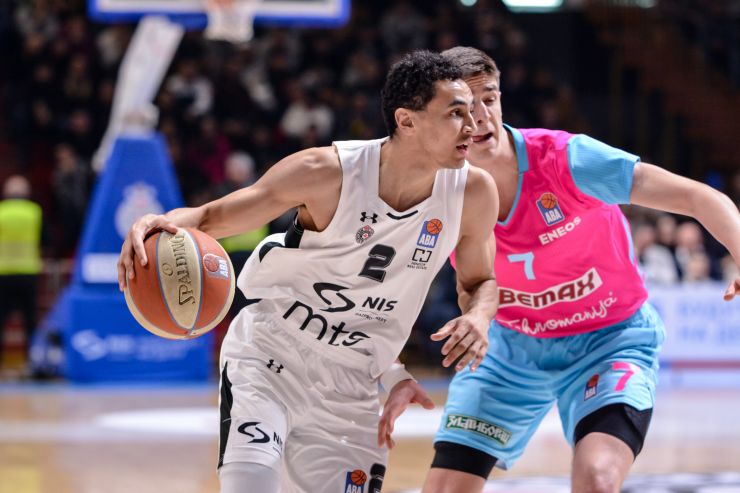 Marcus Paige (Photo: Partizan NIS)
Marcus Paige has proven, throughout the month of January, his dominance at the ABA League courts wherever he has appeared and besides the fact that he finished the month amongst the most efficient players, he deserved himself the award with his contribution to the team's success – Partizan NIS have won all of their four games during this month in the games where he played and have earned themselves a current position in the Playoffs Zone with an excellent run.
The excellent point guard in the ranks of the black and white averaged 15.5 points, 3.25 rebounds, 3.25 assists, 1.5 steals and a valuation of 18.75 during the games of Partizan NIS, which puts him on the fifth place in the rankings of average valuation per game. He was also the player to score the most three-pointers per game on average – 3.5 (56% efficiency).
Paige is satisfied with the rhythm of his game lately: "Right now I feel very good. I still can play better, but I am in good rhythm lately which has helped. I am having the necessary confidence to step up and make shots like I do every day in practice."
With Partizan NIS achieving excellent results lately in the ABA League, Paige reveals their secret ever since the new head coach Andrea Trinchieri took over: "We have been more focused on important details. Everyone now knows their role and contributes to the success of the team."
He still, however, believes that Partizan NIS do not have a secured Playoffs position yet and that they need to keep on grinding in order to achieve their goal: "We know we have a chance to be in good Playoffs position, but our focus is one day at a time. If we do that, hopefully the wins will come."
Check out some fancy plays by Marcus Paige from the month of January: