Round 21 MVP: Goga Bitadze (Budućnost VOLI)
Tuesday, 12. March 2019 at 09:00
We have the MVP of the 21th round of the season and it is Budućnost VOLI center Goga Bitadze. Bitadze dominated the court in Pinki Sports Hall in the game of his team against his former team Mega Bemax.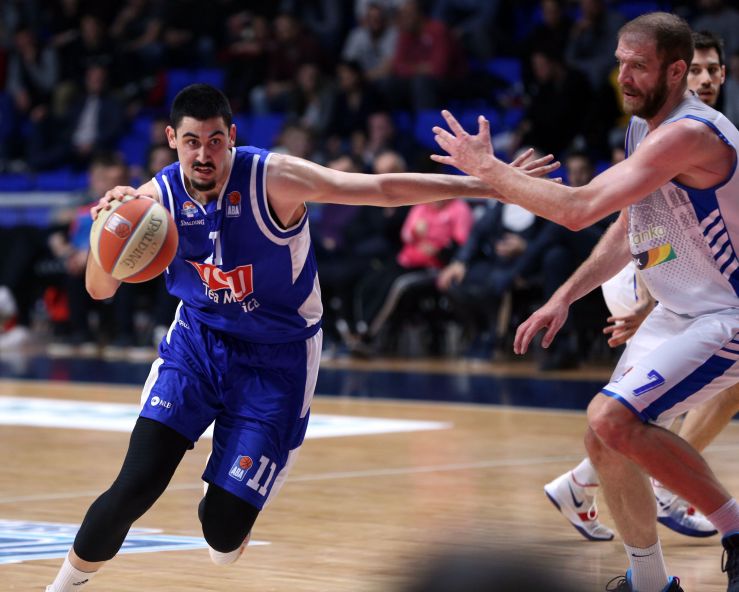 Goga Bitadze (Photo: Buducnost VOLI)
At the match of the 21st round between Mega Bemax and Budućnost VOLI, Goga Bitadze achieved 22 points, 8 rebounds, 3 blocks, 1 steal and a valuation of 31 in less than 28 minutes spent on court. He had the highest valuation of the round in the ABA League.
However, the fact that Bitadze did not use his quality just to rise to the top of the statistical categories, but also helped his team to beat Mega Bemax, is what earned him the MVP of the round honour.
Together with Mario Little of Zadar, Elgin Cook of Cedevita and Nemanja Vranješ of Mornar, Bitadze was also the top scorer of the round.
The other players that marked the Round 21 with their individual performances were the top rebounders Edin Atić of Mega Bemax and Jock Landale of Partizan NIS (11 rebounds each), top "theves" Toni Katić and Ivan Ramljak of Cedevita, Marko Ljubičić of Cibona (4 steals each), while no less than 7 players finished the round with 7 assists on their records.