Matic Rebec is the new player of Cibona
Tuesday, 17. September 2019 at 23:54
Slovenian international Matic Rebec is the new player of Cibona of Zagreb.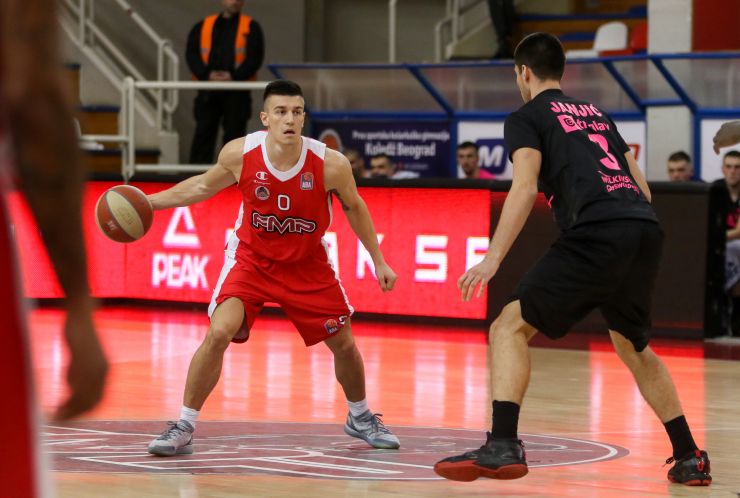 Matic Rebec (Photo: FMP)
Cibona signed a 1-year deal with their new point guard.
In his career, Rebec used to play for Helios, Rogaška, Krka, Sixt Primorska, Enisey Krasnoyarsk and last season for FMP. Matic won the gold medal with Slovenia national team at the EuroBasket 2017, when Slovenia beat Serbia in the final with the score of 93:85. He spent the last season with FMP, for which he averaged 26.9 minutes on court, 11.8 points, 5.8 assists and 3 rebounds per game in the ABA League.
Matic Rebec was satisfied after signing with Cibona, stating: "I am happy to have signed with Cibona. I have been cooperating with coach Velić before, at Krka, I know General Manager Domagoj and several Cibona players, so I am aware of what kind of a club I am coming to. I am in an excellent shape, I have been practicing a lot lately and I will soon come to Zagreb!"
--------------------
Matic Rebec novi igrač Cibone
Slovenski reprezentativac Matic Rebec novi je igrač Cibone.
Cibona je sa svojim novim razigravačem potpisala ugovor na godinu dana.
U karijeri je igrao za Helios Domžale, Rogašku, Krku, Sixt Primorsku, za ruski Enisey Krasnoyarsk, a prošlu je sezonu proveo u beogradskom FMP-u. Matic je vlasnik zlata sa slovenskom reprezentacijom s Eurobasketa 2017. godine kada je Slovenija u finalu pobijedila Srbiju sa 93:85. Prošlu sezonu je igrao za FMP za kojeg je u 19 utakmica u prosjeku igrao 26,9 minuta, postizao 11,8 poena, 5,8 asista i 3 skoka.
Matic Rebec nakon potpisa za Cibonu izjavio je: "Jako mi je drago da sam potpisao za Cibonu. S trenerom Velićem sam surađivao u Krki, znam dosta igrača kao i direktora Domagoja tako da znam u kakvu sredinu dolazim. U odličnoj sam formi, dosta sam trenirao i za koji dan stižem u Zagreb!"