Budućnost VOLI or Cibona? Who will prevail on Saturday night?
Friday, 08. November 2019 at 11:59
Budućnost VOLI will be hosting Cibona on Saturday night in Morača Sports Hall.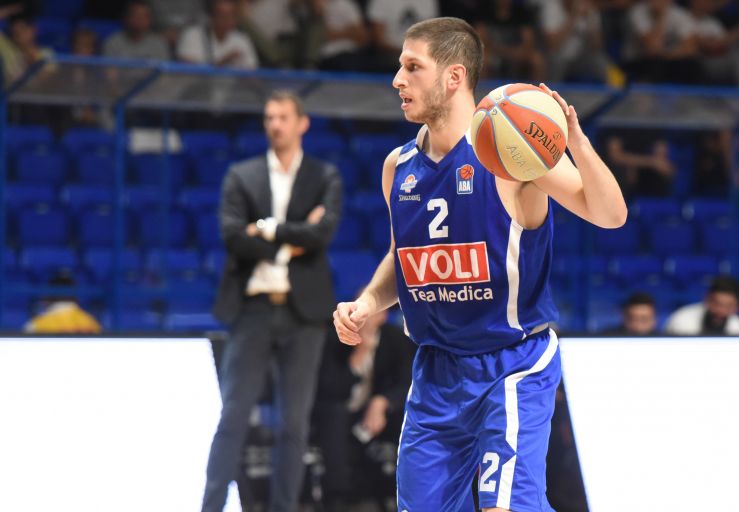 Nikola Ivanovic (Photo: Buducnost VOLI)
ABA League Round 6, Saturday, 9.11.2019:
Where? Morača Sports Hall, Podgorica
Where? 20:00
Story of the game: An interesting clash is coming up in Morača Sports Hall in Podgorica, where Budućnost VOLI will be hosting Cibona.
Nothing else but a victory counts for both sides as Budućnost VOLI are currently sharing the top of the standings with Cedevita Olimpija, FMP and Koper Primorska and need to win the game in order to stay at the very top.
On the other end, Cibona are desperately trying to do everything they can in order to escape the danger zone at the bottom of the standings. They are currently only a win above the last place and in case they wish to move towards the middle of the standings, they need to start winning right away.
When speaking of tradition, Budućnost VOLI have won 18 of the games against Cibona in the regional competition and the latter won 14. In Podgorica, Budućnost VOLI have so far won 11 and Cibona 5.
Match-up in focus: It's Justin Cobbs against Shane Gibson! Cobbs, who is the top scorer and passer of Budućnost VOLI this season, averaging 13.8 points and 5 assists per game knows how it feels to play against Cibona very well, as he used to play for Cedevita last season. However, he has not had too much experience so far of facing Shane Gibson, who is currently the top scorer and second-best passer of Cibona with 15 points and 2.5 assists per game. Who will prevail in this clash?
Head to head in the regional league: In total 18:14; In Podgorica 11:5.