Partizan NIS score a comfortable win against Krka
Sunday, 01. December 2019 at 20:00
The black & whites had no problem defending the home court.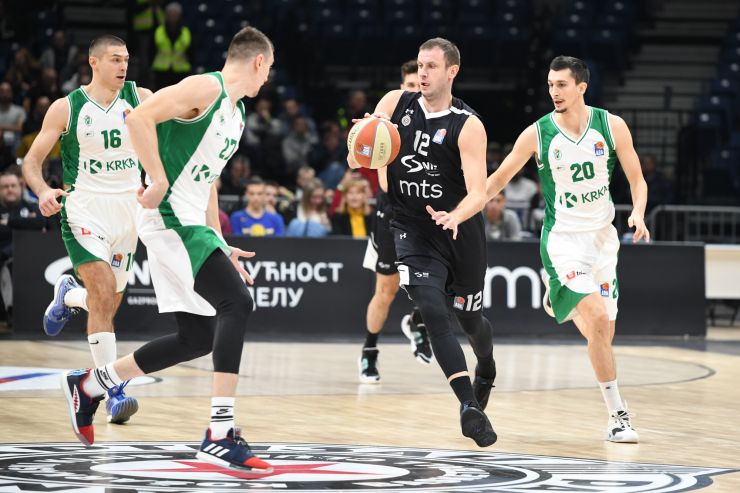 Novica Velickovic (Photo: Partizan NIS)
ABA League Round 9, Sunday, 1.12.2019:
PARTIZAN NIS - Krka 102:80 (22:20, 24:17, 23:19, 33:24)
Game recap: It was not a 32-point win like in the last season, but Partizan NIS still had no problems defeating Krka in Belgrade once again. The black & whites have had this game under control almost the entire time, while their 16:3 run at the start of the 3rd quarter definitely decided the winner.
Partizan NIS have therefore improved their overall score to 6-3, while Krka dropped to 4-5.
Key moments: Krka managed to stay close during the first two quarters, however that was not the case after the big break. Partizan NIS made the crucial 16:3 run in the opening 5 minutes of the 3rd quarter and increased their lead to 20 points – 62:42. After that it was clear that the black & whites would score a comfortable win.
Man of the match: Rade Zagorac was very close to complete a "perfect game". He was 1/1 for 2 points, 4/5 for 3 points and 2/2 from free throws. In total that's 16 points, while his overall index rating was 26.
Can't trick the stats: The away team made 31 fouls in this match and let Partizan NIS squad take 40 free throws. The home side made 37 out of those 40 free throws.