Petrol Olimpija and Crvena zvezda mts: "Let's play good basketball"
Thursday, 20. September 2018 at 17:03
Ahead of the opening game of the 2018 ABA Super Cup, Zoran Martić of Petrol Olimpija and Milan Tomić of Crvena zvezda mts spoke about the difficulty of the forthcoming game for their teams.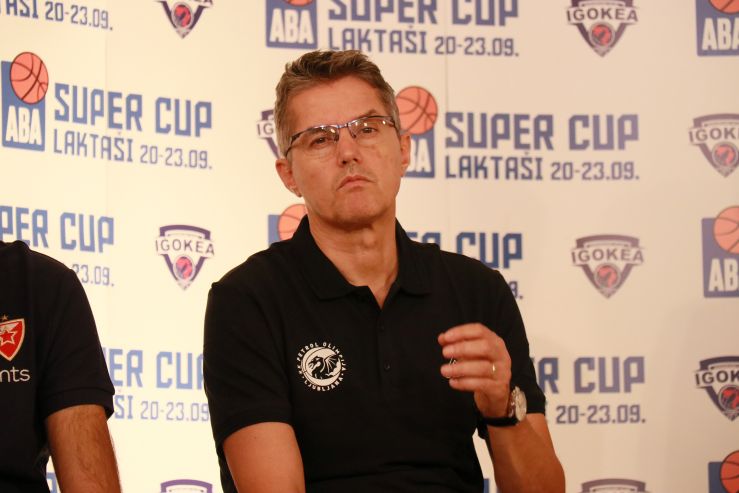 Zoran Martic (Photo: Igokea/Nenad Vuruna)
Zoran Martić, head coach of Petrol Olimpija:
"We have a bit younger team than before and we are yet to see how that will work in the games. Still, our main goal is to be better than in the last season and to help those youngsters become better players. The ABA Super Cup will help us make the final preparations for the start of the season. Crvena zvezda mts are the favorites in the upcoming match, but we will give our best to advance to the next round."
Milan Tomić, head coach of Crvena zvezda mts:
"We have had a good preparation period during which we have won all 5 games. Now, we start with the first official competition in the 2018/19 season and we always have the highest ambitions. Still, not a single man can promise you trophies, so we will not bother with those promises. Instead, we will put our focus on playing good basketball and I really hope that our fans will be able to enjoy our games and that at the end of the day they will go home satisfied."