Olimpija host Mornar in season opener
Thursday, 27. September 2018 at 12:56
The 2018/19 ABA League season starts in Ljubljana!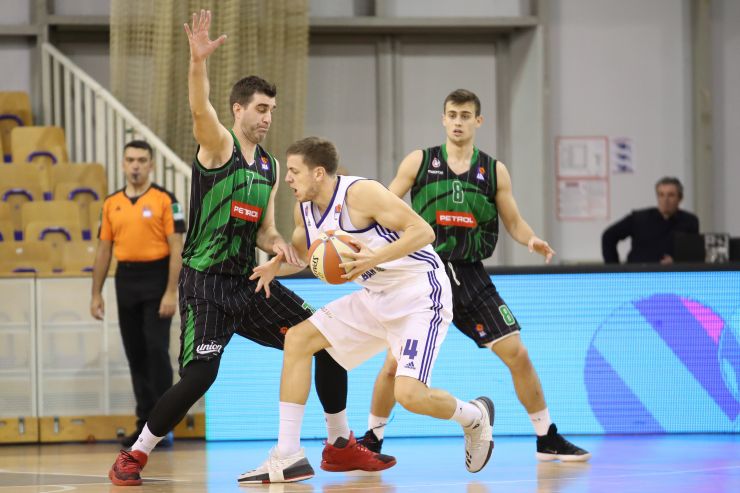 Strahinja Micovic (Photo: Petrol Olimpija/Ales Fevzer)
Story of the game: It's finally here! The new ABA League season starts on Friday evening in Ljubljana where Petrol Olimpija will host Mornar.
Both sides participated on the 2018 ABA Super Cup, but they both suffered an early elimination. Still, that brought them a couple more days to prepare for the start of the new ABA League campaign and we are quite sure that each team is fully ready for the season opener.
Petrol Olimpija have a new, young team, which is eager to show its true potential. On the other side, Mornar haven't made a lot of changes during the summer, so most of their current players were part of that historic journey toward the ABA League Playoffs in the previous season.
And, speaking about the previous season, do you remember what happened last time Petrol Olimpija hosted Mornar?
Match-up in focus: Blaž Mesiček has returned to Petrol Olimpija this summer and he was the best player of his team at the 2018 ABA Super Cup. He is a great scorer, but so is Mornar's shooting guard Nemanja Vranješ, the man who scored that game-winning 3-pointer the last time his team was in Ljubljana. This duel will certainly be interesting to watch.
Head to head in regional league: In total 1:3; In Ljubljana 1:1.