MATCH OF THE ROUND: Partizan facing tough mission in Zagreb
Friday, 28. September 2018 at 11:00
In the match of the round 1 in the 2018/19 season of the ABA League, Cedevita will be hosting Partizan NIS in the clash of the two semi-finalists of the recently finished 2018 ABA Super Cup.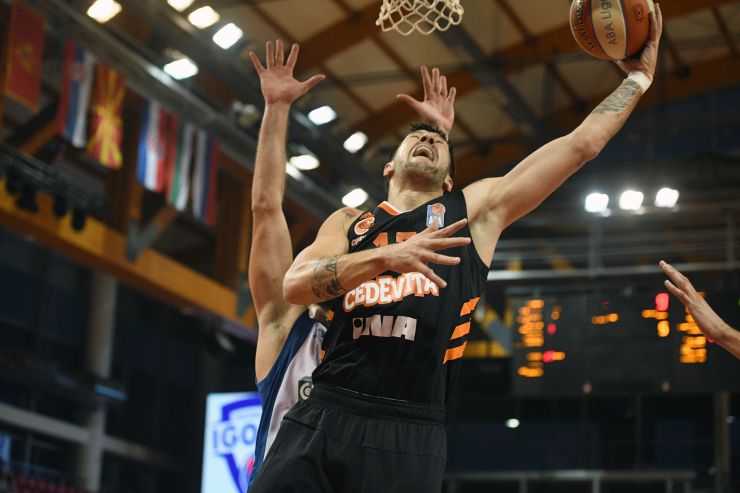 Andrija Stipanovic (Photo: Cedevita/Marin Susic)
ABA League Round 1, Saturday, 29.9.2018:
Where? Dom sportova, Zagreb
When? 20:00
Story of the game: All eyes of the basketball fans in our region will be set on Zagreb in Round 1, as two regional powerhouses will battle one against another in the clash for the first win of the season.
Both Cedevita and Partizan NIS have reached the Semi-finals of the recently finished 2018 ABA Super Cup, that took place in Laktaši. At the tournament, Cedevita have first eliminated Zadar and later lost to the winners of the tournament Crvena zvezda mts, while Partizan NIS have edged out Mornar in the Quarter-finals and lost to Budućnost VOLI in the Semis.
In the first game of the ABA League season, Cedevita will be missing Ivan Ramljak, while Partizan NIS might not be able to count on Novica Veličković and Bandja Sy.
When speaking of history, it should be mentioned, that Partizan NIS aren't used to winning in Zagreb against Cedevita. In 13 games played on the road against The Vitamins, they have only celebrated a win once. Therefore some could describe the task ahead of them as mission impossible. However, we all are well aware that no thing such as mission impossible exists in sports.
Match-up in focus: The clash of giants will take place in the paint, where Cedevita's big man Andrija Stipanović will try his best to dominate the place under the rims against Partizan NIS' newcomer Jock Landale, that has been shining in Laktaši at the ABA Super Cup. Who will come out on top this time? Watch the derby game and find out.
Head to head in regional league: In total 14:9; In Zagreb 12:1.