Dragan Apić shines as FMP beat Zadar
Monday, 01. October 2018 at 17:58
FMP starting center simply dominated the court and finished the match with the overall index rating of 40!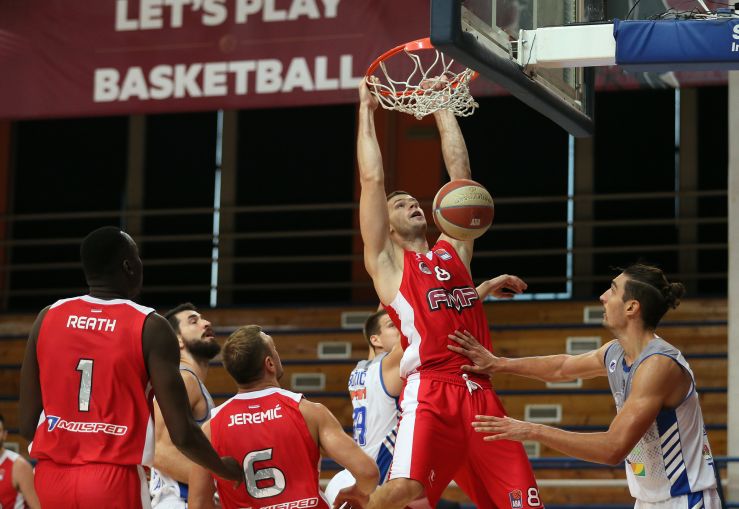 Dragan Apic (Photo: FMP)
ABA League Round 1, Monday, 1.10.2018:
FMP - Zadar 99:86 (17:22 26:24 30:22 26:18)
Game recap: FMP have continued to dominate over Zadar at home court, as the Panthers scored another win over their rivals this Monday evening. It was FMP's 10th win against Zadar in Belgrade in the regional league, so the overall score is now 10:1 for the hosts in this gym.
Key moments: We have seen a great battle down on the court during the entire match, while the gap was only 3 points on 3 minutes before the end – 86:83 for FMP. But, then Aleksandar Bursać stepped up for his team. This 23-year old power forward scored 11 consecutive points and FMP increased their lead to 97:83. At that point it was quite clear that the home side would score the win.
Man of the match: Dragan Apić is very close to win the MVP of the round award, as he put up really big numbers in this match. FMP starting center scored 29 points, while his overall index rating was 40! Interesting enough, Apić scored 25 out of those 29 points in the first half.
Can't trick the stats: Zadar made way too many turnovers this evening. The visitors had 17 of them, while on the other side FMP kept that number to 9.