Big games coming up in round 2!
Tuesday, 02. October 2018 at 12:37
Already at the opening of the ABA League 2 Round 2, we will see several exciting encounters. Which one will you be watching?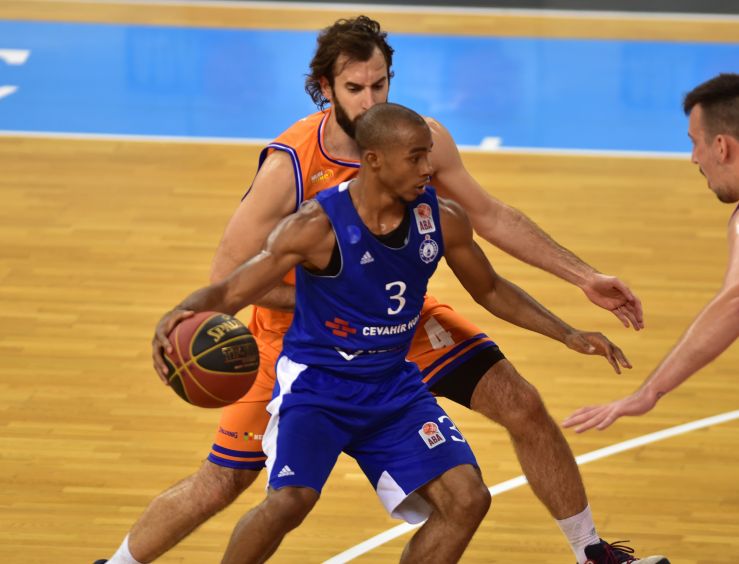 Lester Medford (Photo: MZT Skopje Aerodrom/Petr Stojanovski)
ABA League 2 will be back on Wednesday night and already at the very start of the Round 2, we will get an opportunity of following several exciting encounters.
It will be another big night for basketball fans in Skopje, which will have a chance to support their MZT Skopje Aerodrom against strong Borac squad. The last season's ABA League members will be hunting their second win in the competition this season, but it will not be an easy task, as Borac have finished last season's regular part of the season in first place and have additionally strengthened their roster during summer.
In Belgrade, we will witness a battle of two squads, that have written down convincing victories in Round 1! Dynamic VIP PAY, that have outplayed Zrinjski in the first round, will be hosting Split, that have outplayed Vršac in the first round. How will this battle unfold?
In Nikšić, the home fans will have a chance of watching the first ABA League 2 game ever in the competition at their home court and it will be a big one – since they will face Lovćen 1947 in a local derby!
And last, but not the least for Wednesday night – the Helios Suns of Domžale will be hunting their first ever ABA League 2 win, at home in Domžale Sports Centre, against Vršac, that have been painfully defeated in the first round in Split. It's a huge opportunity for a new festival of basketball in the basketball town such as Domžale. Will they take advantage of it?
On Thursday, Spars will host Sixt Primorska and on Friday, Rogaška will be hosting Zrinjski.
2018/19 ABA League 2 regular season, Round 2, Wednesday, 3.10.2018:
Helios Suns – Vršac (19:00)
Dynamic VIP PAY – Split (19:00)
Sutjeska – Lovćen 1947 Cetinje (19:00)
MZT Skopje Aerodrom - Borac (19:00)
Thursday, 4.10.2018:
Spars – Sixt Primorska (17:00)
Friday, 5.10.2018:
Rogaška – Zrinjski (19:00)