Will Spars or Sixt Primorska stay on winning track?
Wednesday, 03. October 2018 at 11:00
A spectacle is coming up in Sarajevo, where Spars will be meeting Sixt Primorska in the clash of two squads, that have achieved bog victories in the ABA League 2 Round 1.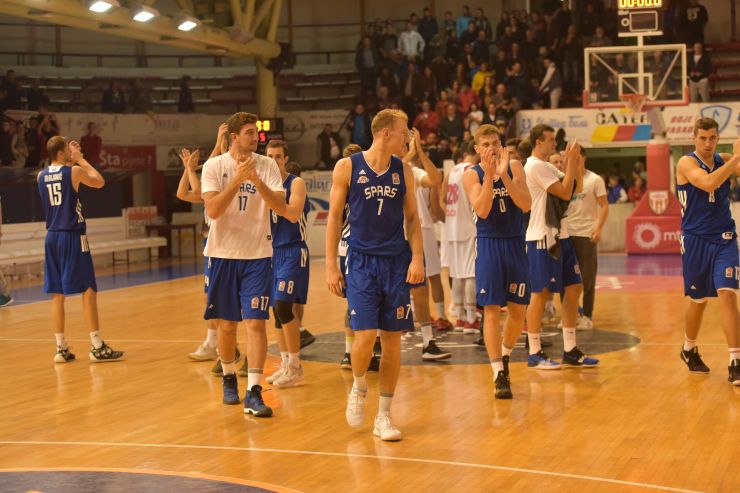 Spars team (Photo: Borac/Dusko Radisic)
Spars are about to host Sixt Primorska in one of the derby games of the ABA League 2 Round 2. Both teams have put on excellent displays in the opening round. It will be a historical night for the home team, as they will play their first ever ABA League 2 game on home court in Sarajevo.
In the first round, Spars have beaten Borac on the road in Čačak, while Sixt Primorska have outplayed Sutjeska. Which team will confirm their quality this time around and stay undefeated?
On Wednesday, first four games of the round will be played, while the last game of the round, between Rogaška and Zrinjski, is coming up on Friday!
2018/19 ABA League 2 regular season, Round 2, Thursday, 4.10.2018:
Spars – Sixt Primorska (17:00)
Other games of the round, Wednesday, 3.10.2018:
Helios Suns – Vršac (19:00)
Dynamic VIP PAY – Split (19:00)
Sutjeska – Lovćen 1947 Cetinje (19:00)
MZT Skopje Aerodrom - Borac (19:00)
Friday, 5.10.2018:
Rogaška – Zrinjski (19:00)