Check out the ABA Fantasy Dream Team
Tuesday, 02. October 2018 at 14:59
Wonder who you should select to achieve the best possible score in the ABA Basketball Fantasy Round 1?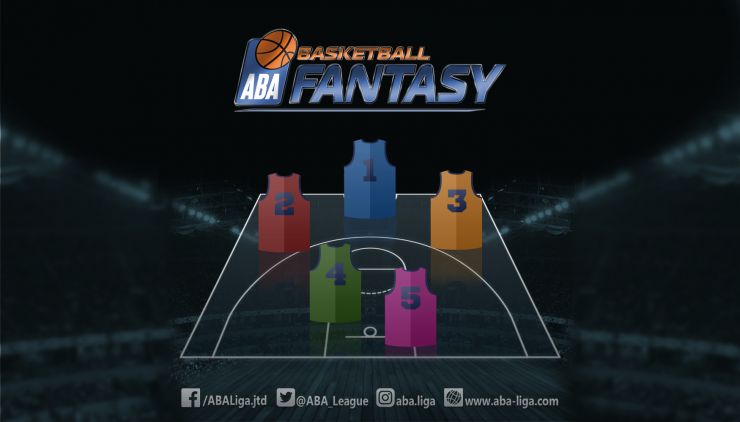 Fantasy
The number of 222 ABA Basketball Fantasy points were enough to win the first round of the game, since this was the number of points that the best composed and the best placed team won.
However, in the Fantasy world we like to fantasize about all of the possibilities available. So let's take a look at what would the ideal ABA Basketball Fantasy team look like for Round 1 of the 2018/19 season!
The players that needed to be selected to achieve the ideal score were the following:
Point guards: Luka Božić (Valuation 43, Fantasy score 43), Joe Ragland (28, 30.8)
Guards and forwards: Blaž Mesiček (29, 31.9), Vanja Marinković (28, 30.8), Stefan Pot (21, 23.1), Marin Rozić (19, 19)
Power forwards and centers: Tomislav Zubčić (31, 31), Goga Bitadze (29, 31.9), Mirza Begić (27, 29.7) and Domagoj Vuković (27, 27).
* - Let's mention that Dragan Apić had the second highest valuation of the round and would be a member of the team, but was not available for purchasing due to late registration to play for FMP on Friday.
Accumulated score for the ABA Basketball Fantasy Round 1 Dream team would therefore be 298.2.
How many did you get?
You can still sign up and join ABA Basketball Fantasy HERE.