Krka grab first win of the season against Mornar
Sunday, 07. October 2018 at 21:00
At home in Novo mesto, ABA League newcomers Krka have achieved their first triumph of the 2018/19 season in the ABA league, by beating Mornar.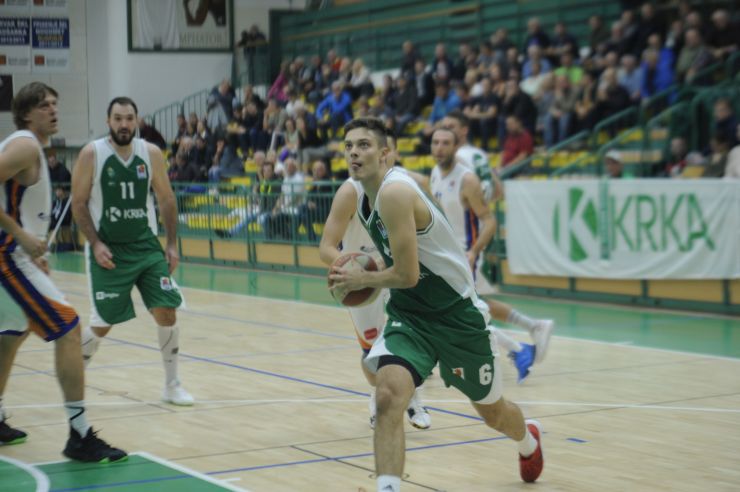 Miha Skedelj (Photo: Krka/Drago Perko/kosarka.si)
ABA League Round 2, Sunday, 7.10.2018:
KRKA - Mornar 80:76 (17:22, 22:10, 19:21, 22:23)
Game recap: In the last game of the Sunday night, Krka have beaten Mornar at home in Novo mesto. For the ABA League newcomers, this is the first win of the 2018/19 season, while Mornar will, apparently, keep waiting for it to come.
Key moments: The winners were literally not decided until the final 35 seconds. Mornar led 76:75 with 35 seconds on the game clock, but then Domen Bratož took Krka in front (77:76) with 2 points scored from the free throw line. Until the end, Mornar did not manage to score anymore, while Krka did not make any mistakes while shooting free throws and the win stayed in Leon Štukelj Hall.
Man of the match: He was not the top scorer of his team, but only 19-year old Miha Škedelj led Krka to victory with his youthful energy, by scoring 10 points, while adding 7 rebounds, 3 assists, a steal and a block to Krka's stats. He had the valuation of 16 and is our man of the match.
Can't trick the stats: Of course, there weren't any major differences between the two teams, which is logical, when you look at the final score. The game could have gone either way.