FMP's second or Cibona's first?
Friday, 12. October 2018 at 11:59
In Belgrade, FMP will host Cibona on Saturday night, with a hope of protecting their home court unbeaten. On the other hand, the Zagreb squad are still waiting for their first win of the season, which they hope that would come in their second game in Belgrade.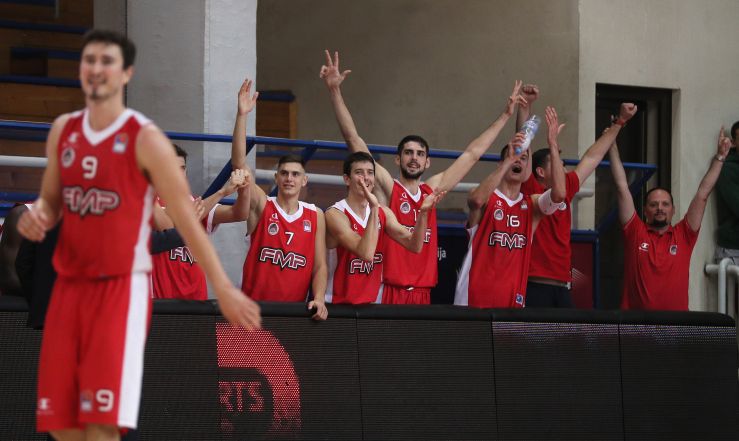 FMP team (Photo: FMP)
ABA League Round 3, Saturday, 13.10.2018:
Where? FMP Arena, Belgrade
When? 19:00
Story of the game: On Saturday night, FMP will be hosting Cibona at home in FMP Arena in Belgrade and will be searching for their second win this season in the ABA League and at the same time in their home Arena in Belgrade.
Both teams will be entering the clash after defeats in previous rounds, as FMP have been defeated on the road in Sremska Mitrovica after a thriller by Mega Bemax. On the other hand, Cibona suffered a defeat in the thriller at home in Dražen Petrović Arena by Igokea.
FMP have a slightly better record this season, as they are entering the clash with a 1:1 score after 2 rounds, while Cibona are still waiting for their first win of the season. However, that can only add them a bit more motivation ahead of the clash. As far as history is concerned, FMP seems to have a bit of advantage, since they only lost one of their home games against Cibona in the entire regional league history.
Match-up in focus: There will be an interesting clash at the point-guard position, as Stefan Pot of FMP will face Marko Ljubičić of Cibona. Both of them have emerged as leaders of their new teams. And, interesting enough, both of them are currently averaging 14.5 points and 5.5 assists per game! Will it stay the same after the Belgrade test?
Head to head in regional league: In total 12:7; In Belgrade 8:1.