Zvezda beat Krka and keep the perfect score
Saturday, 13. October 2018 at 16:58
The red & whites have improved their score to 3-0 in the 2018/19 ABA League season.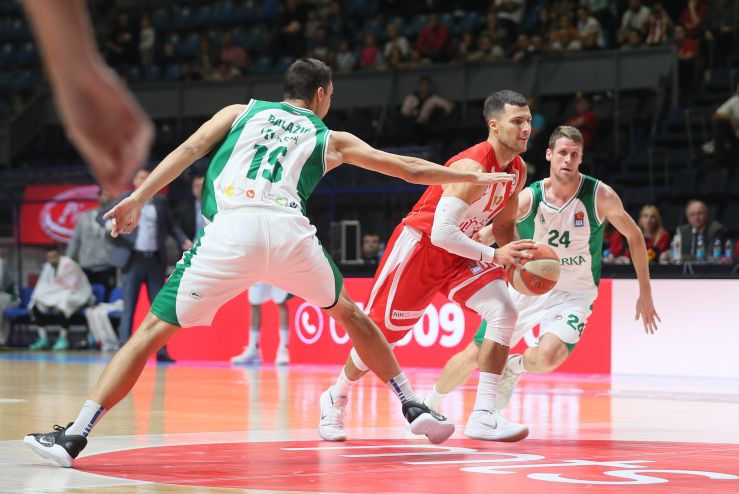 Billy Baron (Photo: Crvena zvezda mts)
ABA League Round 3, Saturday, 13.10.2018:
CRVENA ZVEZDA MTS - Krka 80:66 (29:17, 17:15, 20:19, 14:15)
Game recap: Crvena zvezda mts have defeated Krka in the opening match of the 2018/19 ABA League Round 3 and have therefore kept the perfect score in the regular season. The red & whites had the full control over this game from the start till the end and they left visitors no chance this evening in Belgrade.
Key moments: In the 3rd quarter, Krka managed to reduce the lead of Crvena zvezda to a single-digit - 53:44, however the hosts answered back with a 7:0 run and escaped to 60:44. Zvezda have kept the double-digit lead until the end.
Man of the match: Young center Dušan Ristić had the highest valuation in the winning side! He scored 10 points and had 6 rebounds, while his overall index rating was 15.
Can't trick the stats: You will not find some major difference between the two teams if you look at the stats. Zvezda were simply better than Krka this evening. That's it.