Mornar grab second win of the season in Zadar
Sunday, 21. October 2018 at 17:00
On the road in Zadar, Mornar have grabbed their second win of the season! Zadar remain winless after four rounds.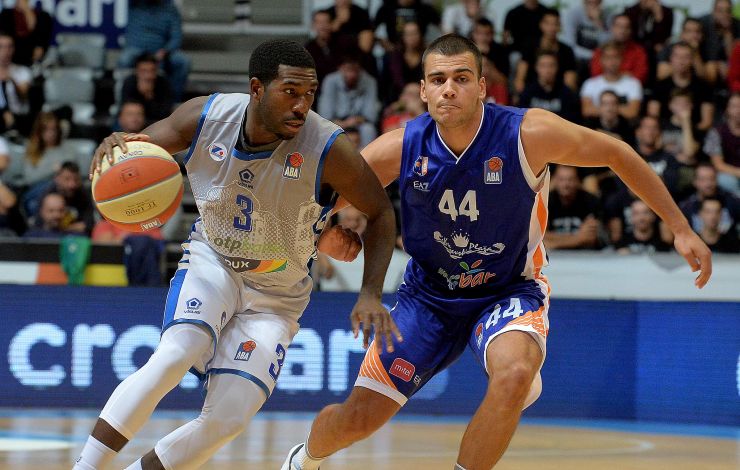 Malcolm Grant (Photo: Zadar/Zvonko Kucelin)
ABA League Round 4, Sunday, 21.10.2018:
Zadar - MORNAR 83:93 (27:18, 16:29, 18:20, 22:26)
Game recap: In the opening game of the Sunday's ABA League schedule, Mornar have grabbed their second consecutive ABA League victory and second overall this season. They are now positioned in the middle of the standings with a 2-2 record. On the other hand, Zadar have been defeated for the fourth time at the beginning of this season and will be positioned straight at the bottom of the ABA League standings when round 4 finishes.
Key moments: With six and a half minutes left in the game, the difference between the two sides was only 3 points (71:74) and everything was still open. That's when Mornar squad stepped up with an 13:0 run over the next three minutes. The score was 71:87 with a bit more than 3 mintues remaining in the game and everything was decided.
Man of the match: Uroš Luković of Mornar shined this time, leading his team to victory with 12 points, just as many rebounds, 5 blocks and a valuation of 31! He is our man of the match!
Can't trick the stats: Mornar were shooting threes 41% (12/29). In comparison with Zadar's poor offensive execution (33% for 3, 47% for 2), this was decisive for their triumph.