Igokea coming to Belgrade without Kell and Gavin
Friday, 19. October 2018 at 11:59
On Saturday night, Crvena zvezda mts fans will have an opportunity to enjoy another home game of their favourites – the red and white will be hosting Igokea in Aleksandar Nikolić Hall in Belgrade.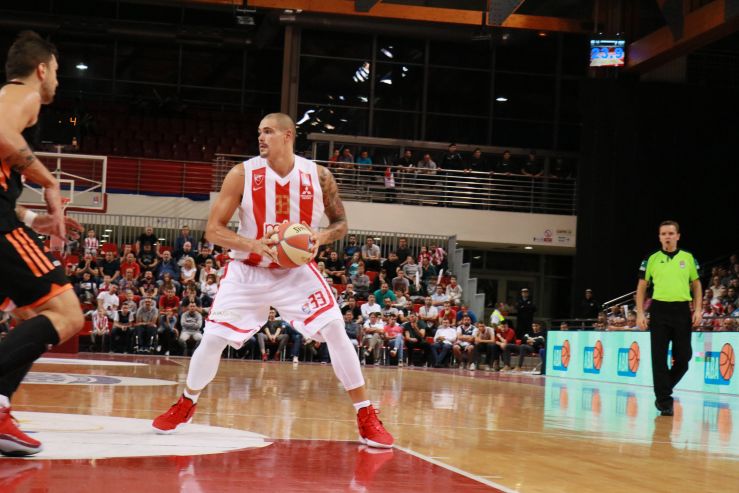 Maik Zirbes (Photo: Igokea/Nenad Vuruna)
ABA League Round 4, Saturday, 20.10.2018:
Where? Aleksandar Nikolić Hall, Belgrade
When? 21:00
Story of the game: It's really fantastic to be Crvena zvezda mts fan lately. Not only have the red and white won the 2018 ABA Super Cup and not only are they still unbeaten in both ABA League and the EuroCup, but their fans can also enjoy their games on home court again and again. This will the third consecutive game for the Belgrade squad in Aleksandar Nikolić Hall and for sure the fans have nothing to say against that.
Everyone in Belgrade is expecting a new win of the still perfect hosts, as they will be hosting Igokea, a team that have won one of their first three games in the ABA League season so far.
However, history has thought us that no games against Igokea in Belgrade have been easy for Zvezda at the moment. In seven games played so far in Belgrade between the two sides, the red and white have won only four times.
Igokea are coming to Belgrade without Trey Kell and Jimmy Gavin.
Match-up in focus: It will be extremely interesting watching the duel of Maik Zirbes of Crvena zvezda mts and Sava Lešić of Igokea in the paint. Both are currently the second-best scorers of their team. While Zirbes is averaging 12 points per game, Lešić is scoring 14. Howerver, as far as rebounding is concerned, Lešić has so far been dominant, averaging 9.3 per game, while Zirbes was delivering 4.7.
Head to head in regional league: In total 9:5; In Belgrade 4:3.