Zvezda beat Igokea and get back at the top of the standings
Saturday, 20. October 2018 at 20:58
The red & whites are still undefeated in the new ABA league season!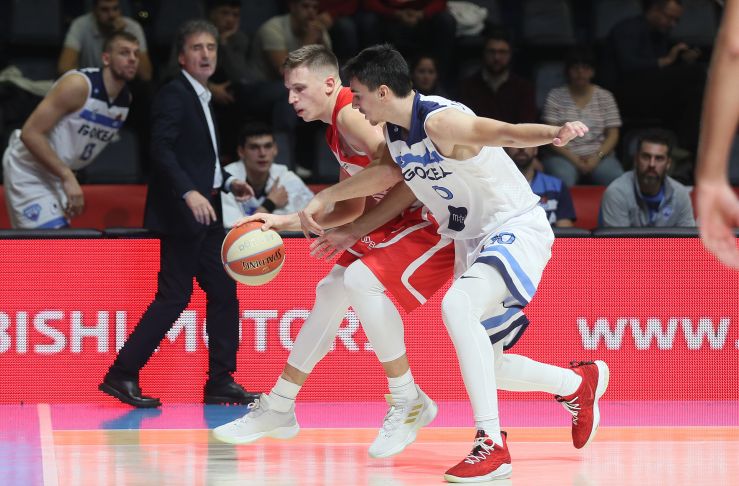 Aleksa Radanov (Photo: Crvena zvezda mts)
ABA League Round 4, Saturday, 20.10.2018:
CRVENA ZVEZDA MTS - Igokea 96:75 (25:23, 27:21, 23:11, 21:20)
Game recap: Crvena zvezda mts have returned on the top of the standings after scoring a convincing win against Igokea at home court. The red & whites are therefore still undefeated in the 2018/19 season! They have all wins in ABA League, they have all wins in EuroCup, while they have already won the 2018 ABA Super Cup without losing a single game. And yes, they have won all preseason games as well!
Key moments: The home side gained the crucial lead during the 3rd quarter. Belgrade powerhouse won that period by 23:11 and increased the gap to 20 points – 75:55.
Man of the match: Aleksa Radanov had a perfect game! This 20-year old shooting guard scored 16 points, while he hasn't missed a single shot during the match (6/6 FG2, 1/1 FG3, 1/1 FT). His overall index rating was 22.
Can't trick the stats: Teamwork! That's Crvena zvezda mts in this season. Check this out - the red & whites had 30 assists this evening!