ABA League classic in Belgrade Arena
Thursday, 25. October 2018 at 15:59
On Friday night, it will be crazy in Belgrade, as Partizan NIS will be hosting Zadar in one of the ABA League classic encounters in – Belgrade Arena!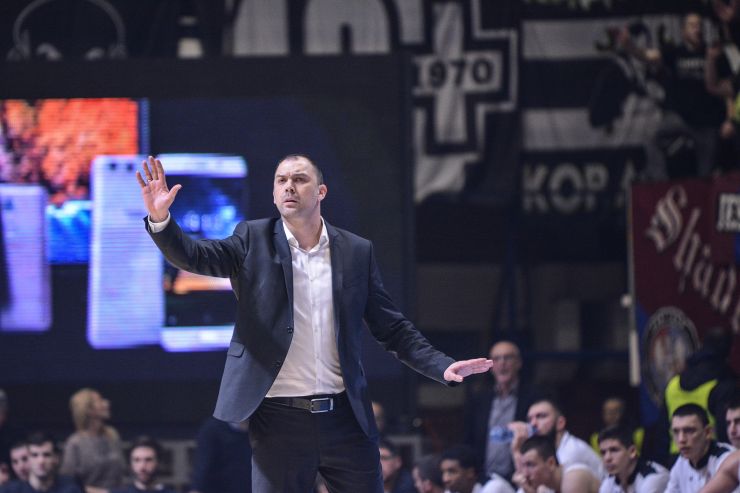 Nenad Canak (Photo: Partizan NIS)
ABA League Round 5, Friday, 26.10.2018:
Where? Štark Arena, Belgrade
When? 21:00
Story of the game: Big game for the black and white and blue and white fans is coming up in Belgrade, as Partizan NIS will be hosting Zadar on Friday night in Štark Arena in Belgrade – in front of perhaps five-digit strong crowd!
Ahead of the game, neither of the two teams is at the position in the ABA League standings, where it desires to be, but that's exactly the reason why this game can make a huge difference for them both.
If Partizan NIS win, they will be back in the fight for a spot in the Playoffs zone. If Zadar win, they will probably not be alone at the bottom of the standings anymore.
For Zadar, it will be the first game under the guidance of their new head coach Ante Nazor, who replaced Aleš Pipan at the helm.
Match-up in focus: It will be an interesting matchup between Vanja Marinković of Partizan NIS and Luka Božić of Zadar. Both are excellent players in transition, which can score from many positions in the field and – both are the top scorers of their teams at the moment. Vanja Marinković is leading the way for the Belgrade squad with 18.25 points per game, while Luka Božić of Zadar is the most prolific player at Zadar with 17.25 points per contest.
Head to head in regional league: In total 18:10; In Belgrade 14:1.