Clash of giants in Ljubljana – Olimpija host Cibona
Friday, 26. October 2018 at 11:00
Clash of the ABA League giants will take place on Saturday evening in Stožice Arena in Ljubljana, as Petrol Olimpija will be hosting Cibona. It is still the clash of the only two teams that have participated in each and every regional league season until now.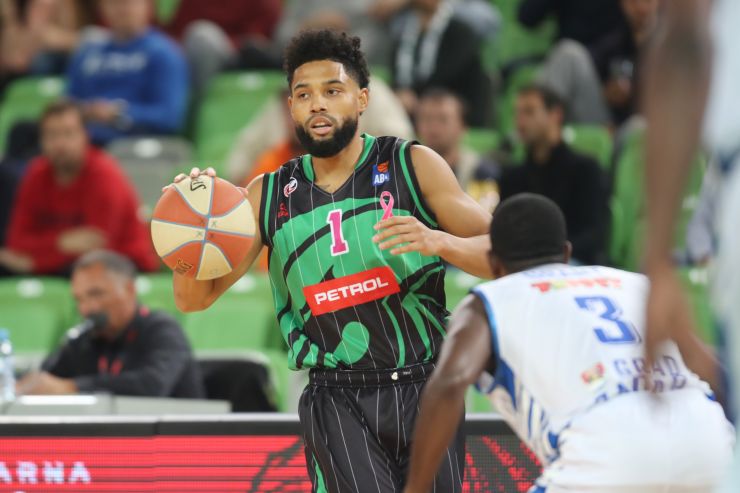 Michael Scott Reynolds (Photo: Petrol Olimpija/Ales Fevzer)
ABA League Round 5, Saturday, 27.10.2018:
Where? Stožice Arena, Ljubljana
When? 17:00
Story of the game: It is always a special night in Ljubljana, when Petrol Olimpija are hosting Cibona. Lots of memories come to surface again and again and old rivalry awakens. It will not be any different this time either.
Both teams have lots to play for too this time. While Petrol Olimpija are currently occupying the last place in the Playoffs zone they wish to stay there and a victory would perhaps guarantee them to be so. On the other hand, Cibona need to win in order to escape the danger zone at the bottom of the standings.
In the last round of the ABA League, Petrol Olimpija lost an overtime thriller on the road in Sremska Mitrovica against the first-placed Mega Bemax. On the other side, Cibona scored their maiden win of the season, by beating Cedevita in the Zagreb city derby.
Match-up in focus: An interesting one will be the clash of two snipers on both ends. Jan Špan of Petrol Olimpija is currently on the second place amongst all players in the ABA League in number of three-pointers scored this season – 3,5 per game or 14 in total. Igor Marić of Cibona is currently in the sixth place with 2.75 per game or 11 in total. Will we witness their internal battle and who will win this time?
Head to head in regional league: In total 15:21; In Ljubljana 9:8.