MVP of October: Goga Bitadze (Mega Bemax)
Tuesday, 30. October 2018 at 09:00
We have the first monthly MVP of the 2018/19 season. It is Goga Bitadze of Mega Bemax.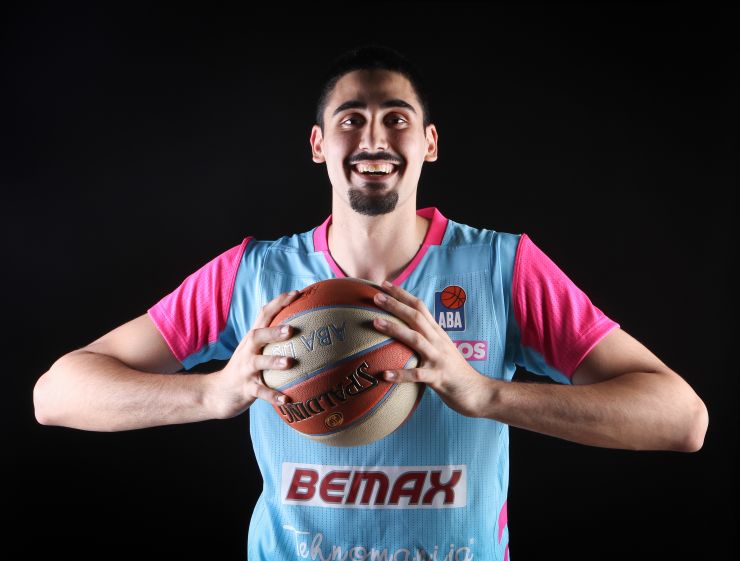 Goga Bitadze (Mega Bemax/Ivica Veselinov)
Goga Bitadze has proven, throughout the month of October, his dominance at the ABA League courts wherever he has appeared and besides the fact that he finished the month amongst statistically the most efficient players, he deserved himself the award with his contribution to the team's success – Mega Bemax have won all four of their games during this month.
The excellent center in the ranks of the pink squad averaged 18.25 points, 8.5 rebounds, 2.25 blocks and a valuation of 22.5 during the games of Mega Bemax, which puts him on the fifth place in the rankings in valuation of the month of October, but on the first place amongst the players, that are occupying the top of the standings with their teams at the moment.
"I believe that the secret of our team success is that we are hungry for the triumphs and that we have competitive team spirit," Bitadze explained where the success of his team comes from early in the season and then continued about his personal excellent performances: "I have practiced a lot during the summer and I believe that it payed off. I am satisfied with my games so far, but you can always do better."
And how did playing for Mega Bemax in the ABA League helped his progress?
"Mega Bemax is the best place for a young player and his progress and I am extremely happy to have come here. I have been here for three years. Each one of them was a huge experience and helped me a lot on my way towards further progress. What also meant lots to me was playing in the U19 ABA League Championship last season, especially since I won my first MVP award of my whole career. It inspired me to work and practice more," Bitadze stated.
Check out some fancy plays by Goga Bitadze from the month of October: