Mitja Nikolić reinforced Helios Suns
Tuesday, 30. October 2018 at 13:21
The Domžale squad have got the reinforcement, which will be vital especiall to cover their power forward position, which was empty since Alexander Shashkov departed to Italy. Occasional Slovenia national team member Mitja Nikolić will put on the Helios Suns jersey.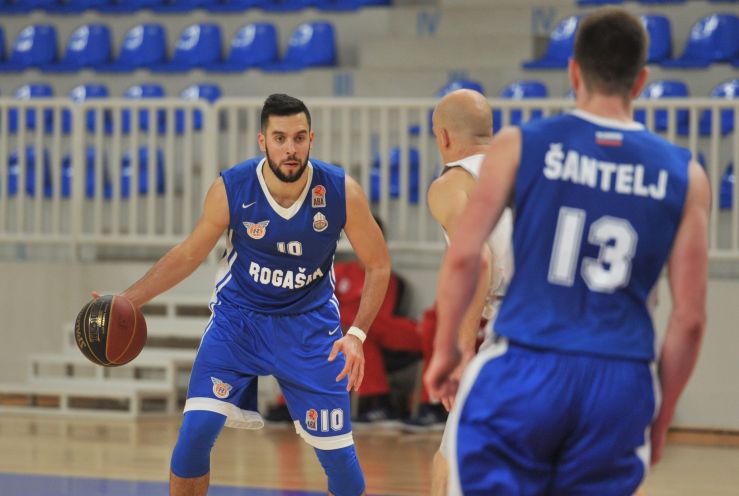 Mitja Nikolic (Photo: Lovcen 1947)
200 cm tall player, that can cover both small forward na power forward positions, will cover a gap, that occured after the departure of Shashkov and the club's desire was to find a domestic player to replace him. Nikolićm who played for Slovenia national team at EuroBasket 2015, will be at the disposal of head coach Jovan Beader as soon as Wednesday, when his former team Rogaška will be in town.
Mitja Nikolič has been averaging 12.9 points, 5.7 rebounds and 2.5 assists per game in ABA League 2 last season playing for Rogaška.
As he signed with the Helios Suns Nikolić stated: "With Helios Suns, we have quickly reached an agreement. It is a well-organized club, that is playing in two competitions this season. I will do everything I can in order to help the team."
--------------------
Mitja Nikolić okrepil Helios Suns
Domžalčani so dočakali okrepitev na položaju predvsem krilnega centra, ki je bil po odhodu mladega Alexandra Shashkova v Italijo, osiromašen. Dres moštva Helios Suns bo oblekel občasni slovenski reprezentant Mitja Nikolić.
200 cm visok košarkar, ki lahko zaigra tako na položaju krila kot tudi krilnega centra, bo zakrpal luknjo, ki jo je povzročil odhod Shashkova, želja kluba pa je bila, da se poišče slovensko okrepitev. Trenerju Jovanu Beaderju bo Nikolić, ki je na EuroBasketu 2015 nosil tudi dres slovenske reprezentance, na voljo že to sredo, ko v Domžale, v 6. kolu Lige ABA 2, prihaja Rogaška.
Prav v Rogaški je tudi preživel lansko sezono in v drugi Ligi ABA dosegal po 12,9 točk, 5,7 skokov in 2,5 podaje na tekmo.
Ob podpisu za Helios Suns je Nikolić povedal: "S Heliosom, ki se je znašel v situaciji s kratko klopjo na moji igralni poziciji, smo hitro našli dogovor. Gre za urejeno sredino, ki letos nastopa v več tekmovanjih. Naredil bom vse, da čim bolj pomagam ekipi."