Second road win in a row for Zadar
Saturday, 03. November 2018 at 19:00
On the road in Novo mesto, in the sixth round of the ABA League season, Zadar have grabbed their second win in a row, second on the road and have tied themselves in the standings with Krka.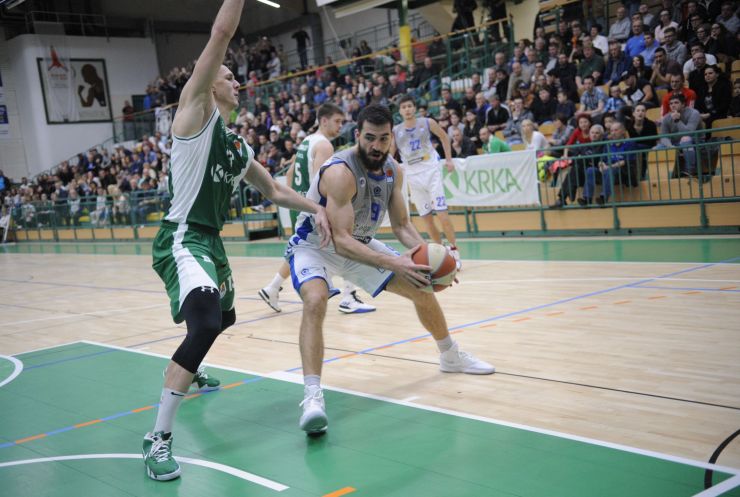 Kristijan Krajina (Photo: Krka/Drago Perko/kosarka.si)
ABA League Round 6, Saturday, 3.11.2018:
Krka - ZADAR 77:78 (22:17, 10:19, 24:26, 21:16)
Game recap: Zadar are heating up after the slow start to the season. For the second round in a row, they have grabbed a road win and after Partizan NIS, they have knocked down Krka as well, in Novo mesto. This win puts Zadar in the same spot in the standings as Krka, with two victories out of six games played so far. Also, Zadar's new head coach Ante Nazor is still unbeaten after two games on the bench of his team in the ABA League.
Key moments: The winners were decided literally in the final seconds. With 77:78 score on the scoreboard, Krka had the last possession with six seconds remaining on the game clock. Dino Cinac had a tough jump-shot attempt in the final second for the win, but he missed.
Man of the match: Luka Božić was the key to Zadar's win. The young gun of Zadar almost had a triple double with 18 points, 9 rebounds, just as many assists, 3 steals and a valuation of 33. He is our man of the match.
Can't trick the stats: Krka were the better of the two opponents in many statistical categories, but their poor 3-point shot execution was fatal. They hit only 7 out of 34 attempts (20%). In comparison with Zadar's 9/18 (50%) that was just not enough.